Arthdal Chronicles is a Brand New Upcoming 2022 Global MMORPG
What was your New Year's Resolution? Mine was to eat less cake. Run 10 miles a day. And to play a stunning, next generation MMORPG released in 2022. Only one of those things are going to be a reality. And no, it isn't eating less cake.
Today, we're taking a look at a recently announced MMORPG called "Arthdal Chronicles." This was apparently a Korean TV series that they're adapting into a brand new Global IP – with an MMORPG slated for release this year in 2022. Which is fantastic news for us as Western MMO players.
Before we discuss the game, though, let's take a look at the trailer released earlier this week. That way we can get a rough gauge of the type of game it's going to be.
I'm aware it was just a trailer for the game, and we should always be cautious of trailers – especially when they lack a UI. But you have to admit.. that got you a little excited, right?
So Arthdal Chronicles was announced alongside the new Solo Leveling and Seven Deadly Sins: Origin games – both of which look absolutely incredible. And are all being developed by Netmarble.
The game is going to utilize a type of action combat system. Or at least, that's what it seems like we'll be getting. They haven't confirmed whether it'll be a full action system like Black Desert and TERA or something more hybrid like Guild Wars 2 or Swords of Legends Online.
As noted, this is a direct adaptation of the Korean TV series of the same name that aired back in 2019. Interestingly enough, Netmarble are releasing both the second season – after 3 years, and the MMO in 2022 simultaneously, in an attempt to capitalize on each others' hype and success, bolstering their respective communities.
There are planned differences between the game and the series, though. The game will feature a larger world that isn't present in the series, with the inclusion of additional regions and tribes.
Tribes act as a sort of faction system, similar to how factions work in Blade & Soul – you wear different outfits specific to each tribe, eat native food, live in buildings with that tribes' unique architecture.
Their goal with the game is to promote a sense of competition – with different factions maintaining power over regions, causing political alliances, wars and more.
Which means that naturally 1 tribe will ultimately end up dominating the server. This happens all too commonly in MMOs.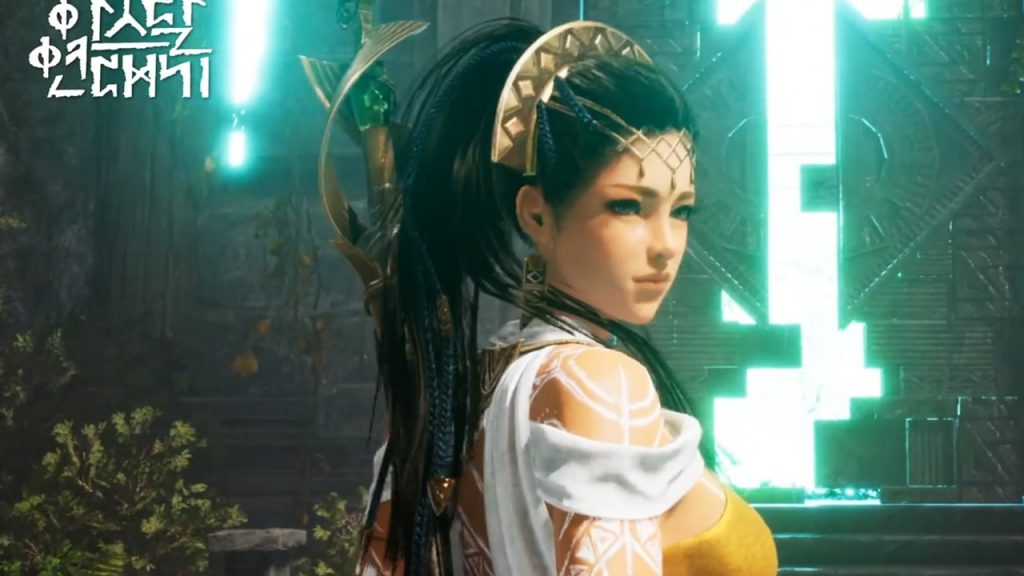 The world itself is going to be large and open. It seems as though we'll be capable of seamlessly exploring the world without any type of loading screens inhibiting us. Which means if there's an open-world PvP system, there'll be no escaping your enemies.
But let's be real for a moment.. they're going to be running from us. Not the other way around.
There seem to be functional mounts in-game, but it's unconfirmed whether land mounts are the only form of travel – maybe there are aerial mounts. Maybe you can glide like in Justice Online and Swords of Legends.
The game is going to have a PvP system – you cannot have a game feature politics and faction warfare without it. We just don't know if that'll be open-world PvP or instanced guild and territory wars.
We are getting a 100% confirmed English release for the game. Netmarble expressed that they want to turn this into a new "Global IP" launching in 2022. So we can expect this game sometime this year.
And finally, the game will be completely cross-platform compatible between PC and mobile devices, just like Solo Leveling and The Seven Deadly Sins: Origin.
And that's it. Honestly, this game looks stunning. No lie. It's genuinely gorgeous. I just hope it lives up to both of the aforementioned titles – as this is quite the selection of games launching in 2022.