Tower of Fantasy Closed Beta Registration Guide
Tower of Fantasy is a brand new upcoming Chinese Anime-inspired action MMORPG releasing onto PC, mobile devices and potentially consoles later through development. This is an Anime MMO I've been anticipating since it was announced that Genshin Impact wouldn't be an MMO – and is honestly likely to be the only MMO on the horizon that not only looks, but also feels reminiscent of Genshin.
Imagine my surprise to learn that the developers behind Tower of Fantasy were holding a Closed Beta from April 15-April 21 2021. That's what this guide is here for: To show you how to go about pre-registering for the upcoming MMO and get you in-game (hopefully) with as little hassle as possible.

While you this Closed Beta hasn't been specifically confirmed to require a VPN to access, I would like to note that Asian MMO developers tend to ban IPs that don't necessarily originate from the country the game is developed in. Thus, I'd always recommend going into Alpha and Beta tests like this with the protection of a VPN. I personally use ExitLag because it's been integral in getting me into games like Lost Ark, Blue Protocol, Moonlight Blade and Justice Online in the past, and will be used for this as well.

You can click that banner above to sign up for ExitLag and protect yourself against losing access to the game ahead of its Beta on the 15th!
Step 2.) Register for a TapTap Account
Next you're going to want to register for a TapTap account. Without this, you won't be able to pre-register. Signing up is easy: Simply navigate on over to the TapTap registration page: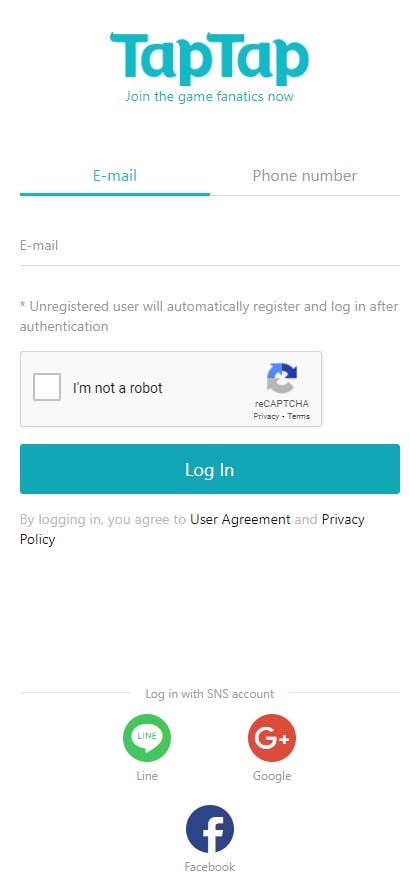 There are a variety of different means with which you can register. You have the option of using your email, phone number, Line account, Googlee account or Facebook account. Considering this is a Chinese MMO though I'd urge you to use something a little less personal. I opted for my Line account because it doesn't have any of my real life info tied to it, but you do whatever is easiest or safest for you.
Step 3.) Answer the Pre-registration Questions
The next step is pretty easy. You're going to want to navigate on over to the official pre-registration page. There will be a plethora of different options for you to check, so make sure you take a moment to answer truthfully, as not only do these likely affect the future development for the game, but also your likelihood of getting accepted into the Beta.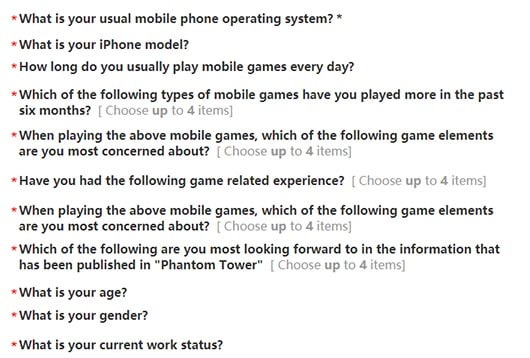 Step 4.) Fill out your User ID
Remember when you signed up to TapTap earlier? Yeah, you're going to want to head on over to your profile (after logging in,) and copy your user ID. This can be found directly in the URL bar after clicking your profile icon.

Fill the final option in and click "Submit." If you did everything as advised, then you'll end up seeing the following confirmation message.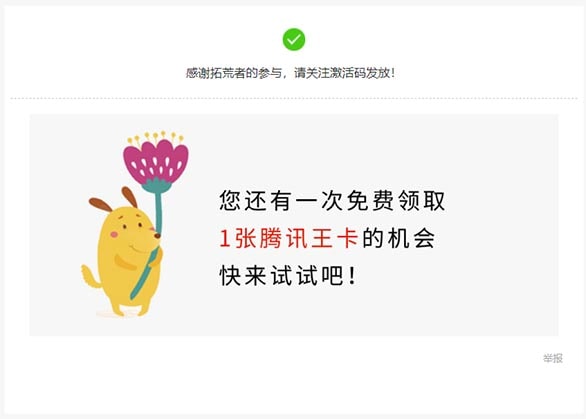 This is validation that you have successfully pre-registered for the Tower of Fantasy Closed Beta. Yup, it's really that simple!
Tower of Fantasy English Closed Beta
This Closed Beta test period of Tower of Fantasy is going to be targeting a Chinese audience, as China is the games country of origin. We don't have a confirmed release date for a North America or European Closed Beta test, but this doesn't mean you can't get into the game and test it for yourself. It just means the language will be in Chinese as opposed to a localized iteration of the game.