Tower of Fantasy Closed Beta Registration Guide
While you this Closed Beta hasn't been specifically confirmed to require a VPN to access, I would like to note that Asian MMO developers tend to ban IPs that don't necessarily originate from the country the game is developed in. Thus, I'd always recommend going into Alpha and Beta tests like this with the protection of a VPN. I personally use ExitLag because it's been integral in getting me into games like Lost Ark, Blue Protocol, Moonlight Blade and Justice Online in the past, and will be used for this as well.

You can click that banner above to sign up for ExitLag and protect yourself against losing access to the game ahead of its Beta on the 15th!
Step 2.) Register for a TapTap Account
Next you're going to want to register for a TapTap account. Without this, you won't be able to pre-register. Signing up is easy: Simply navigate on over to the TapTap registration page: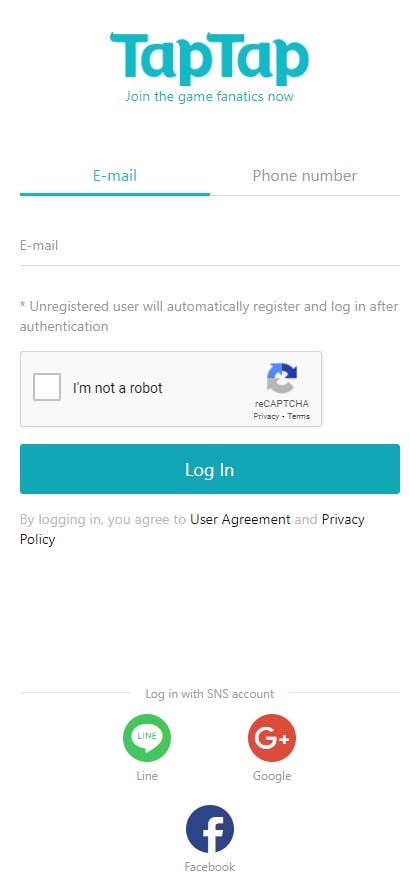 There are a variety of different means with which you can register. You have the option of using your email, phone number, Line account, Googlee account or Facebook account. Considering this is a Chinese MMO though I'd urge you to use something a little less personal. I opted for my Line account because it doesn't have any of my real life info tied to it, but you do whatever is easiest or safest for you.
Step 3.) Choose your platform
Simply choose the platform you want to use to pre-register with after clicking the following button.