Rise Online World Alpha Registration Guide
You may.. or may not have heard about Rise Online World. It's a Turkish MMORPG currently development that just went into Alpha testing. The Alpha test is going to run all month, so with that in mind, I thought I would take a moment here to walk you guys through the Alpha registration process, to hopefully get you into it if you're looking to try the MMO out!
Step 1.) Navigate on over to the official Rise Online World website
First, you're going to want to navigate on over to the official Rise Online World website.
Since this is a Turkish MMORPG, the default language is in Turkish. At the top left of the website you can alter that to English if you don't happen to possess the ability to speak Turkish.. like myself.
Step 2.) Time to register!
Next, you're going to want to scroll to the top right of the page where you'll see "Login | Register | Download Game" – and select "Register."

You'll be using the same buttons at the top right both to sign in and to download the game once you've successfully completed the registration process.
Step 3.) Fill out your info!
You'll then want to fill out all of the information required to register. Yes, there's quite a few options there and no, you don't need to use a real phone number. I used a fake number as I wasn't sure at the time whether this was even a legitimate website and game.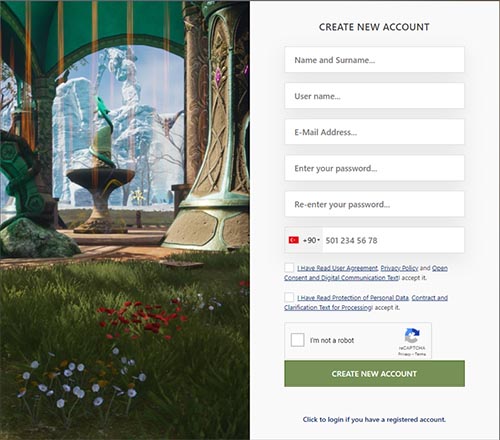 Registering is fairly straightforward.
After registering, like all MMOs, you'll be required to visit your email and confirm your registration by clicking the verification link within the email supplied during the registration process. After which, you'll be redirected back to the website and be allowed to log right in!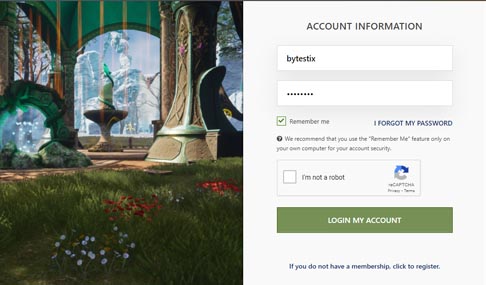 Simply input your login ID and password!
Step 5.) Time to download
Once you've logged in, you'll want to once again navigate on up to the top right of the website and click "Download Game."

This will take you on over to the download page that has not only links to the download directly, but also specs required to run the game.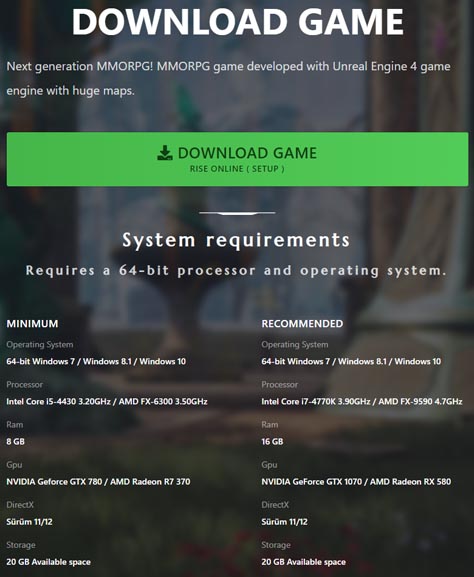 Simply click the green download button and you'll be on your way! You'll have successfully registered your account, and you'll be able to log in directly as soon as you're done downloading and installing the game (which is a simple, effortless installation.)