MU Legend Announces New Faction Wars Feature
Webzen announced earlier this month that they will be lauching a new update, titled Faction Wars, for their recently released MU Legend MMORPG.
New Content Added In Faction Wars
The Faction Wars update will be applied to the games global servers on January 9, 2018, and will feature an additional territory control system through the use of a guild based PvP system.
This update also features the end of MU Legend's open beta, and their launch into full release.
Official Description For Faction Wars
"The Faction War is a massive and unique feature that is quite different to the sieges that you may have experienced in other online games. MU Legend is a hack-and-slash game, which is usually not associated with massive battles with large groups of players. One of the main goals during its development was to allow as many characters as possible to access all content without any hassle and achieve a sense of fulfillment as they progress through the game. While working towards this, we discovered it was quite challenging for us to come up with a large-scale PvP feature that suits the game.

We tackled the challenge by reinterpreting a classic narrative of cooperation and conflict among multiple characters, often expressed through the "siege war" content in other games, into our own unique content that is consistent with the features of MU Legend.
Our goal was clear: to attract as many guardians as possible, to find a way for non-PvP players to have a role to play in their guilds, and to spark conflicts among guardians in a fun and engaging way!"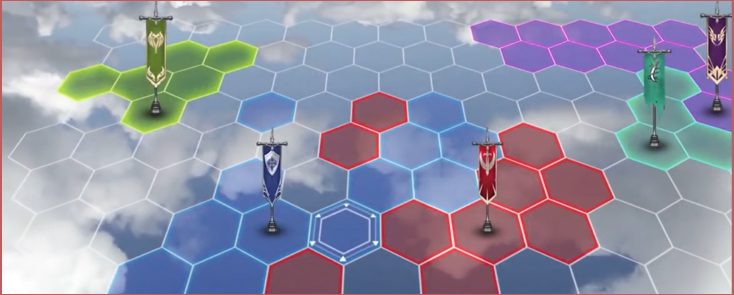 The Faction Wars take place on the land below the floating continent of Mu – aptly titled The Frontier, where guilds will be vying for control over the region's valuable resources.
You can read more about the Faction Wars update on the official website.