The Full Founder Findings
In their latest announcement, Nexon have showcased the full contents of each of their founders packs, and also begun their Closed Beta pre-sale event where 20,000 Founders Packs will be sold, and no more until after the Closed Beta event.
Perhaps more importantly however, they have also revealed exactly what the MapleStory 2 "Premium Club" bonuses are.
As we covered in our previous article about the MS2 founders packs, there will be 3 tiers of founders packs to choose from.
The Explorer Package ($24.99)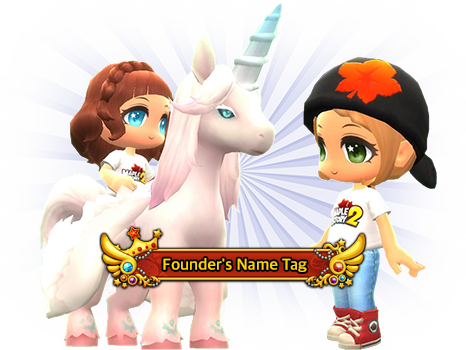 The entry level founders pack will net you 30 days of their Premium Club membership, the Mark of The Founder hat, the Founder's Regalia name plate, the Prismatic Harmony Unicorn mount, 2,000 Merets ($20 cash shop value) and CB2 guaranteed access
The Master Package ($59.99)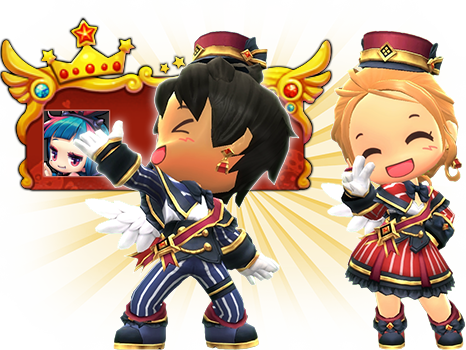 At the middle tier, you get everything from the Explorer package, 3,000 more Merets (for a total of 5,000) another 30 days of Premium Club (for a total of 60 days), the Gold Ribbon outfit, and the Founder's Regalia Chat Bubble.
The Legendary Package ($99)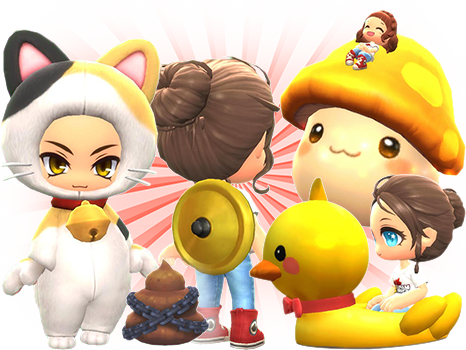 For the highest of rollers, the Legendary package offers another 4,000 Merets (for a grand total of 9,000, or $90 value), another 30 days of Premium Club (for a grand total of 90 days of VIP goodness), the amazingly squishy Orange Mushroom Emote, the Founder's Insignia and the Founder's Daily Wonders item, which will grant you a new set of goodies every day for the next 28 days after you activate it (So make sure to log in!!)
But What About That Premium Club?
In their Founders FAQ, which has lots of info which I won't list here, Nexon have finally revealed exactly what their Premium Club bonuses will be, and after looking at it, it doesn't look like it will offer any huge P2W advantage, so hopefully that will soothe some worries people have had, but I'll leave you to judge for yourselves:
Q: What are the Premium Club Membership benefits?
A: The Premium Club grants the following bonuses:
Unlimited Rotors Walkie-Talkies
+20% Monster Hunting EXP
+20% Mesos from monsters
-50% 1:1 Meso Trade Fee
-50% Revival Fee
-20% Black Market Item Trading Fee
-10% Ophelia Enchant Material
Access to the Remote Bank
Premium Club Dungeon and Premium Club Insignia
Party Buff Bonus

All party members get move speed +5% (excluding PvP)
All party members riding a ground mount get move speed +5%

Daily Bonus Items
Is the Premium Club Pay to Win? Have you already bought your horned sparklepony pack? Does a premium membership put you off? Do you not care? Whatever your thoughts, let us know in the comments below or join in the discussion on the MMOByte Discord Server.