Is Project Ragnarök a Little TOO Ambitious?
So, Project Ragnarök has been on my radar for over a year now, ever since the original trailer was revealed. And today, we're taking a look at the self-proclaimed "AAA Action MMORPG". Project Ragnarök, henceforth referred to simply as Ragnarök is an upcoming norse-mythology themed action MMORPG. You know, featuring Odin, Thor, Loki, Freya.
This game was scheduled to release in 2021, and there has been no confirmation or announcement from the developer claiming the game isn't still on schedule to release before this years end.
Ragnarök is a fast-paced free-to-play action MMORPG with a Norse setting. MMOs in this day and age target one of three aesthetics: We have Anime MMOs which all look and feel relatively similar to one another, with small differences in terms of combat or character models.
We have Korean MMOs which are all.. I mean, let's face it.. pretty much replicas of games like Black Desert or Astellia. They have a very noticeable style that seems eerily specific to that region.
And then we have Western MMOs… which all look like Ashes of Creation, New World, and Gloria Victis.
*ew sound effect*
Ragnarök specifically looks particularly different as it takes inspiration from a setting that is generally underutilized.
As of October 14th, 2021, there have been 2 trailers released for the game. The first trailer was used quite deceptively in an attempt to convince players that it was in fact in-game gameplay being showcased.
Which isn't specific to this game – developers use that tactic all the time to give off the illusion of full gameplay. It helps hype players. But it also sets unrealistic expectations.
The second trailer, however, which was released several months ago went on to give us a much better look at the game: We got to see the action combat in real-time, with heavy FPS issues and all.
And don't get me wrong, I'm not claiming "heavy FPS issues" here is a negative, quite the contrary. This is exactly what we WANT to see. It proves this was captured in-game. Yes, it means that they still have a ways to go in terms of optimization, but what we see is what we're ultimately going to end up getting.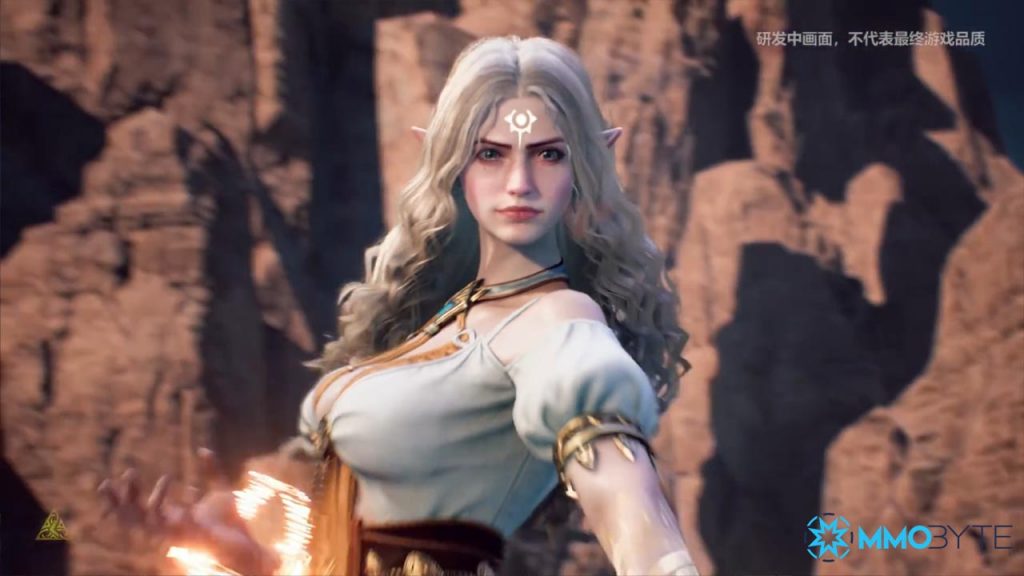 As of March 2021 – earlier this year, NetEase, the developers in charge of Ragnarök confirmed in an interview that they had over 60 staff members working on the game. That was over 6 months ago. It's very plausible that within that timeframe additional members have been brought in to aid in the development process.
Several other things were made clear during the very same interview. Ragnarök is going to be a full sandbox strategy MMO. They haven't confirmed what they meant with regards to the "strategy" element, nor what purpose it will serve, but it will provide players a large sandbox world supposedly without limitation.
Yes, that means you can play Conan the Barbarian, Barbie Island Adventures, or Barbie the Barbarian if that's something you're into.
Although you won't be limited to just a single world. Rather, it will provide players several large sandbox worlds. Yes, according to NetEase, this game isn't going to be set on just one world, likely allowing players to travel through the various different realms that populate Norse mythology. Kind of like what ODIN: Valhalla Rising is doing.
And ODIN made over $100 million dollars within its first month. Crazy, right?
The game at its core will provide a traditional MMORPG experience. You'll explore, take quests, hunt monsters, gather resources, create and join guilds.
There will be functional dungeons and raids present, which.. they claimed will require teamwork and coordination to execute. Like all MMOs. And like in the majority of MMOs, I will likely fail to successfully execute mechanics and die.
DPS in a nutshell, Amirite?
Now as I'm sure you're all aware, typically zones in MMOs carry a limit. Meaning that there can only exist a number of players concurrently on screen at any given time.
Blue Protocol is capped at 20-30, even Final Fantasy XIV is capped fairly low. Ragnarök alluded to the fact that there will in fact be a cap somewhere around 50 players per instance, or channel. Which of course means less players to compete against
One thing I found interesting was that they confirmed there will be no class system present in-game. In place of the traditional system, you'll instead play as a Valkyrie. Both male AND female Valkyries, interestingly enough. Yeah. I had no idea male Valkyries were even a thing. Yet.. at the same time I'm oddly intrigued.
But I genuinely hope we get outfits that look just as good as female Valkyries'. So, you play as a Valkyrie, and earn something called "Einherjar," which are, in essence, the game's form of classes. You equip them, and once equipped, they grant you a set of abilities and traits.
These provide you with unique opportunities to play the game in a variety of ways, and fill a multitude of different roles.
Granted everyone will likely possess the same einherjar, so anyone will be able to swap to any class to fit the situation, but you should never find yourself short anything.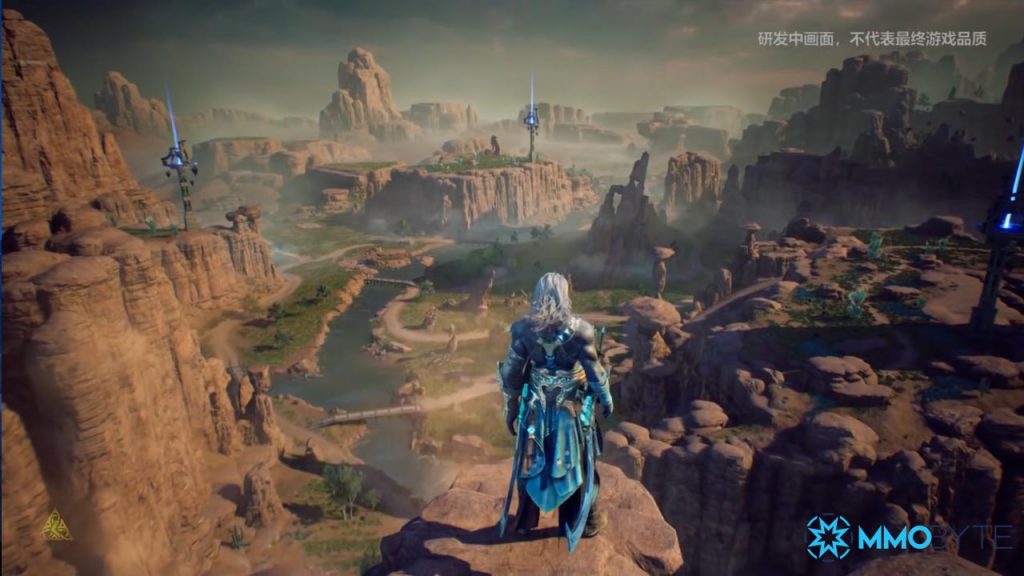 Now, this does open up the game to… Gacha mechanics.
I'm sure many of the classes available to players are either going to be sold within the cash shop, or will instead of rolled for like in most mobile games. Much to the dismay of.. everyone.
Oh, speaking of, I'd forgotten to mention that this is going to be a cross-platform MMORPG. Yup, a fully functional cross-platform title like Genshin Impact. However this is where things get a little.. concerning.
NetEase have confirmed that while this is going to release onto every major platform, the game specifically is being developed with a focus on mobile first. Meaning that the PC and console versions will likely suffer in some form.
NetEase went on to state that they want to focus on mobile functionality first and foremost, with the other platforms being an afterthought. Less important. Not necessary to invest too much time into.
It's unconfirmed whether the game is going to have cross-save functionality, or cross-play functionality at present, but I wouldn't see why not, honestly.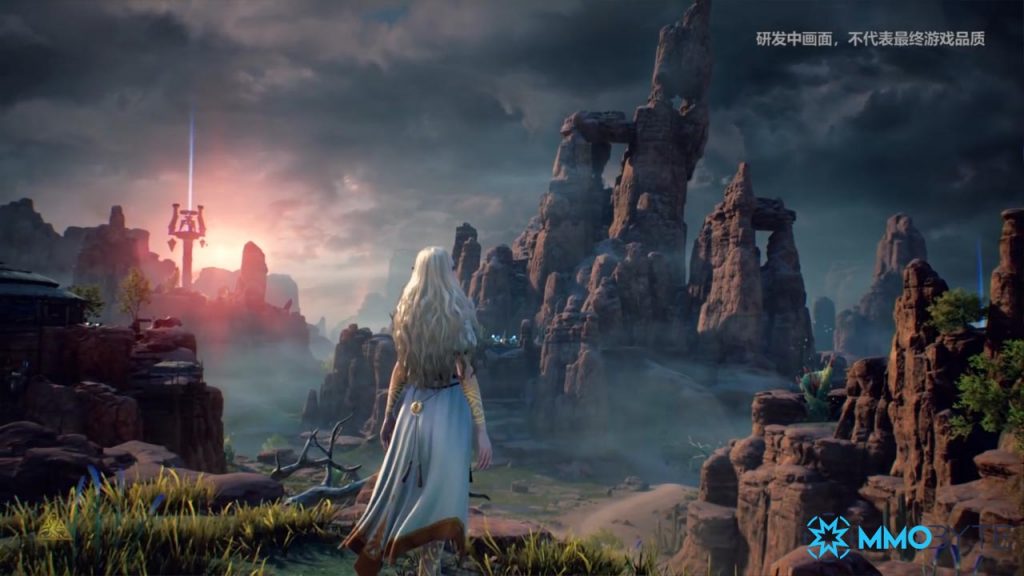 Player housing has been confirmed. However, they elaborated a little on that going on to state that the feature is actually not something that takes precedence for them, and instead, will be added in as an additional feature at an undisclosed time after the game successfully launches.
Ragnarök is also being built on Unreal Engine 4 as opposed to Unreal Engine 5 like some other MMOs are beginning to already convert to.
Now this is a title that has been confirmed for a Global release. NetEase stated "the game will distribute globally, but the release dates for different countries and regions may differ due to their respective policies and regulations."
This means that there is no confirmed release date presently, either within China or any region outside of China, but their goals were to hold a Closed Beta this year.
I honestly have no idea whether or not they successfully held that Closed Beta as.. well, I've heard literally nothing about this game since the first quarter of this year. But if it hasn't, then.. we'll likely either get a Closed Beta test very soon with a 2022 release, or a 2022 Beta and… who knows when it'll release.

✔️ Ragnarök features a unique setting that is generally untouched within the genre.
✔️ It utilizes action combat.
✔️ It has some great looking visuals.
✔️ It's going to feature a narrative set within Norse mythology.
✔️ It will be cross-platform compatible with every major platform.

❎ Its action combat might be auto-target and auto-play. This will need to be confirmed via upcoming trailers.
❎ The FPS is horrendous.
❎ It will be cross-platform compatible with every major platform.
❎ The game is Chinese in origin.
❎ There is likely going to be a cash shop with… suggestive items.
❎ Confirmation that mobile is the focus.
Ultimately, Ragnarök could be a very fun MMO. I've been excited for the game since its announcement, as I have been with every MMO. Moreso for this though due to the fact that it takes place in a setting I love.
I'm not sure if the game will be dumbed down due to its mobile compatibility, it's very likely to be, granted, but I can only hope they plan on optimizing it for every platform it launches on to.