ODIN: Valhalla Rising Absolutely SHATTERS RECORDS!
Let me ask you guys this: when was the last time you saw an MMO so well done.. that it absolutely shattered records made throughout that year?
Because.. Well, in this instance, new records were definitely made. By an MMO many of us had completely written off.
So, on June 29th, Kakao released their latest open-world MMORPG "Odin: Valhalla Rising." Through the trailers they'd released up until that point, I'm not gonna lie, the game looked pretty damn good. Very similar to Black Desert Online. I had covered the game on occasion up until that point, as I do all upcoming MMOs.
But what caught my eye was that at the time, just prior to the game launching, more than 4 million players were already pre-registered. 4 million.
That is an enormous number of interested players, given that the game was launching, at least at the time, within the South Korean region only.
Now don't get me wrong – it was definitely possible to get around the pre-registration restrictions, and it's even easier to get into the game now that some of those limitations are no longer in place, but the vast majority of these players were predominantly Korean.
Shortly after launching to millions of players, Lionheart Studio, the developer of the game announced that they were in the process of rolling out additional servers in an effort to lower the large clusters of players all trying to connect and play concurrently.
A month after launching, ODIN: Valhalla Rising was the highest grossing MMORPG in the world. Yup, ODIN launched on June 29th, 2021. By July 2nd, 2021 – a mere 3 days later, the game had accumulated more in sales than any other MMO at the time – and interestingly enough, any game released on either PC or Mobile.
A mere 2 weeks later, Kakao went on to confirm that the game had made over "100 billion Won," which equates to roughly $85 million US dollars. In just.. 19 days, ODIN: Valhalla Rising had made almost $100 million dollars in revenue.
This is something that caught a lot of people off guard – something that absolutely nobody had expected.
Kakao, while they were the publisher for Black Desert over in the West for a while, have had no real success with any other MMOs up until this point, and players never anticipated they would with this game either.
Because at the end of the day, sure, the game looked good on paper, but this was a cross-platform MMO between PC and Mobile devices, employing and utilizing traditional mobile systems like auto-pathing and auto-combat.
Now just because it had auto-features, doesn't automatically make it inherently bad, nor did that mean that the game would make use of those mechanics at endgame. So don't take that as me claiming the entire game is auto-themed.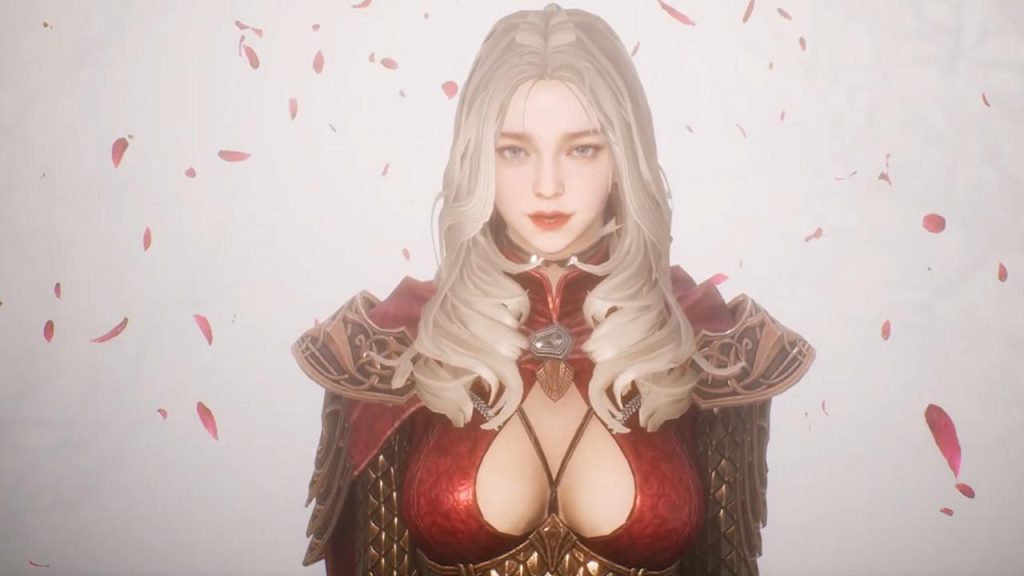 It's so surreal to me that an MMO like ODIN: Valhalla Rising became as popular as it did.
Genshin Impact made sense. It looked gorgeous, had some quality combat, a lot of very attractive husbandos and waifus to collect. It preyed on players with addictive personalities and drained them of everything they had.
But ODIN provides none of that. Sure, the game is a large, open-world MMO, but so is.. almost every other Mobile MMO.
I guess it's partly due to the attention span that mobile gamers have? There's a reason auto-mechanics are so prevalent in mobile titles after all.
Nevertheless, ODIN: Valhalla Rising has absolutely shattered records for a Mobile MMORPG – and even more impressively, for a PC MMORPG.
This game, since launching 3 months ago has made hundreds of millions of dollars, has had tens of millions of active players across both platforms, and has went on to absolutely dominate the Korean MMO market.
Sure, it might be a ways off competing with the other titans of the genre within Korea like Lineage 2 Revolution, but rivaling Genshin Impact, which also went on to garner roughly $100 million dollars within its first month as well? That's impressive.
Honestly, I'm surprised that months later, we haven't had any confirmation of a Western release. You'd think, given the success ODIN has had, Kakao would want to get this MMO out for the whole world to play.
I mean, outside of its release within Korea…. do we even have a confirmed release anywhere else in the world? Typically China, Japan and other Asian regions follow a release within Korea, with Europe and North America typically getting games a year or two later.
But we haven't heard anything at present.
Now whether you're excited to try this game out or not, you cannot deny its overwhelming success. This game has taken the cross-platform MMO market in South Korea by storm, and there has to be a reason for that.
I'm not typically a fan of auto-play MMOs. I'm not. I find them lacking in purpose, as I play MMOs to experience a world with thousands of other players. Not with thousands of other AI-controlled players.
Yet even so, I'm intrigued by the game enough where I would definitely spend some time in it. I spent plenty of time in V4, I've spent weeks in Punishing Gray Raven. State of Survival.
And yes I may have spent money in each and every one of them, but that's not something you can hold against me. I feel like when you play a mobile game you are absolutely REQUIRED to spend something on it, be it for an outfit, VIP membership, or simple quality of life improvement.
While ODIN: Valhalla Rising might not be the success over here in the West that it is in Korea, I'm genuinely curious to see how players receive the title.
Partly because this will be the first true cross-platform MMORPG we'll get – as Tower of Fantasy will likely release over in the West after ODIN does, and partly because this could ultimately shape the future of the MMORPG genre.
In a good, or bad way.