How to Pre-Register for ODIN: Valhalla Rising
ODIN: Valhalla Rising has just entered its pre-registration stage, allowing for players to sign up, log in and further register for the game ahead of its upcoming test phase. I want to take a moment here to instruct you on how to go about successfully completing that task so you can hopefully get in and try the game out for yourself.
Step 1.) Navigate to the official website
First and foremost you're going to want to navigate on over to the official ODIN: Valhalla Rising website.
Step 2.) Scroll down and select your registration method
Next you're going to want to scroll down the main webpage and navigate on over to the method you want to use to register for the game. I opted to select the second method as I was already in possession of a Kakao account.

If you'd prefer to log in using a phone number then you're more than welcome to however!
Step 3.) Pre-register for the game
Then you're going to be presented with an entirely new page featuring 2 different buttons. One takes you directly to the official website (which we just came from!) and the other will open the pre-registration page.

Simply click "Pre-register" and move on to the next step!
Step 4.) Log in and you're done!
The next step is easy: Simply click the log in button, sign in and then confirm your pre-registration.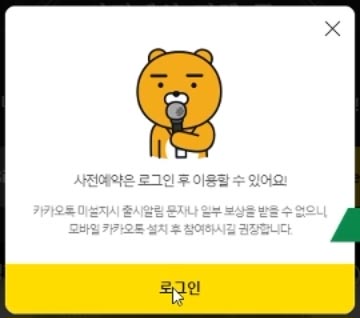 If you successfully logged in and pre-registered you should be met with this confirmation page.

That goes on to show you how many players have pre-registered at the time of your submission (376,645 for me.)
You can further verify this by navigating back on over to the official website.

It should tell you at the top left of the screen that you have "pre-registered" successfully.
And that's it! You're ready to jump into the game if you get sent out a key!