Wuthering Waves Might be a New MMO From Kuro Game
We have a lot of open-world MMOs and RPGs coming out over the next couple years. The Seven Deadly Sins: Origin, Tower of Fantasy, Arthdal Chronicles, Arknights: Endfield. But today.. today I want to talk about something none of you know about.
A game that is both considered an MMO and an RPG, yet possesses no absolute, definitive confirmation from the developer as of yet: Wuthering Waves.
So, then, why are we even wasting our time in an attempt to cover it if so little is known about it? Well, well, on the contrary, there's enough publicly known here to warrant a full dedicated video like this.
Wuthering Waves is a brand new upcoming Global Action.. er, MMO or RPG – we're still currently not sure, from Kuro Game. You might know them as the devs behind the hit Punishing Gray Raven – an action game I've covered a multitude of times due to how good this game is.
Up until recently, all we had was a name, and a few instances of both an English and Chinese release in the works.
Yet as of a couple days ago, we have official, confirmed artwork. And I know – "Wow, Stix, a single picture. That's incredible." And admittedly, I'm aware it isn't. But this single picture, which was posted onto their Facebook page along with a scifi-themed header, provides us a small glimpse into its world.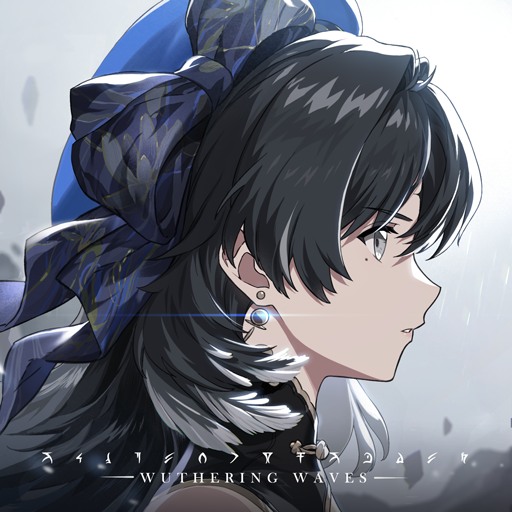 And before you immediately jump to conclusions about the email listed on the Facebook page, much like you, I was.. not convinced this was an official page seeing "Wuthering Waves @ Gmail.com?"
Like, legit, what kind of developer making millions of dollars off of a successful game like Punishing Gray Raven isn't going to opt for an official website for this project?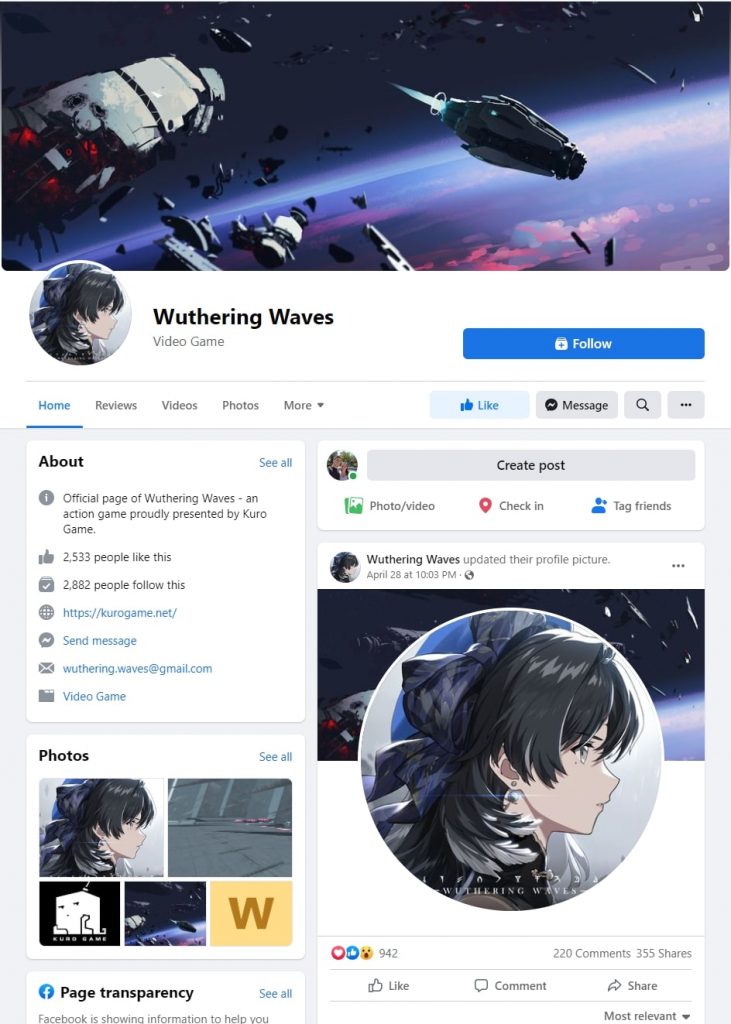 But, a fellow Youtuber, Chaotik, and many players within the Chinese community both confirmed that this is, in fact, verified by the Punishing Gray Raven staff to be their official page for the game.
Maybe they haven't decided on a name for the game yet and as such don't want to finalize a domain until they're ready.
The little information we have at present is that this game is going to be an entirely new intellectual property.
It might have ties to Punishing Gray Raven. It might be entirely disconnected. But it is being built separately – as something that doesn't need to rely on its predecessor or its name.
This is going to be an entirely open-world game. No loading screens – with the exception of things like dungeons, raids or PvP I guess. This means seamless exploration as you traverse the massive world.
It will utilize action combat – and honestly going off of the kind of action combat we see in Punishing Gray Raven – man, this is going to be absolutely incredible. Punishing Gray Raven has some of the best action combat in the genre, and this is not only going to have a larger budget, but a more experienced team this time 'round.
This is going to be releasing both in Chinese – its region of origin, and in English. It's unconfirmed if this will be a simultaneous release in both languages, but many people speculate it will as both were confirmed at similar times.
Again, it's unknown whether this is going to be an MMO or not. There are rumors going around that it will be, and others going around claiming it'll be either a single-player or multiplayer cooperative RPG.
It is worth noting that supposedly, the devs will be taking inspiration from Final Fantasy XIV as opposed to a Gacha game like Genshin Impact. Leading players to strongly believe it's going to be an MMO on the scale of something like XIV but with action combat.
Regardless of which of the 3 types of game they opt for, this is going to be a massive success… if they can pull it off.
There are 2 things players want from Punishing Gray Raven: For the game to be set in an open-world, and for a PC client. Probably linked to Steam or something for ease of use and access.
So if this game manages to essentially be Punishing Gray Raven, in an open-world setting, with more funding and on a larger scale, this could very well be the largest competition any of the aforementioned games face.
Wuthering Waves, The Seven Deadly Sins: Origin, Arknights: Endfield, Tower of Fantasy. All full, open-world action games with Anime aesthetics to appeal to our very demographic of player.
Chaotik did note that the devs confirmed we'll have more info "soon," although that term is used to describe anything between a week to a year from now, so I'd honestly take it with a grain of salt. We also don't have a release date. Or a release year, yet. Or how far through the development process they are, unfortunately.
Either way, while we have limited information right now, we have enough to get a gauge of whether or not this is something that might interest us.
Me? Definitely. This seems right up my alley, and I'm already excited. I love Anime games, and Punishing Gray Raven is a personal favorite of mine that I wasted an entire month on when it launched. Spending a little too much money on it.
But I know this won't appeal to everyone. So what do you think?