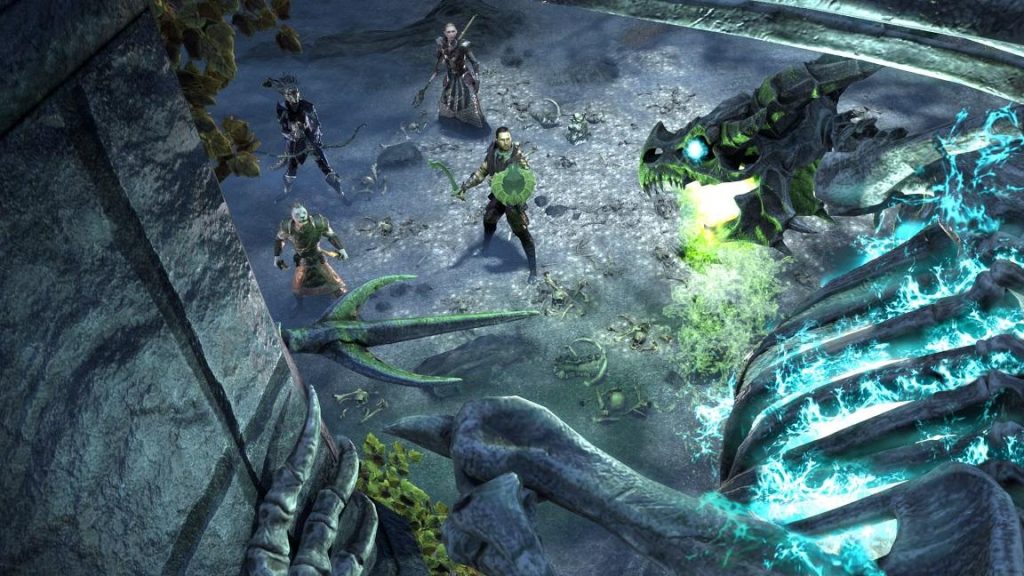 The Elder Scrolls Online: Dragon Bones Announced
The team behind the incredibly popular Elder Scrolls Online MMORPG have announced their next large DLC Game Pack, titled "Dragon Bones".
Like previously released DLCs, Dragon Bones will release all game improvements and base-game additions for free, while the DLC pack itself, along with all content it brings will be free for ESO Plus members. The DLC itself, for players that aren't active ESO Plus Members, is purchasable through the in-game Crown Store.
New Content Added In Dragon Bones
New content is being added in the form of two new dungeons: Fang Lair, and Scalecaller Peak.
Additionally, for players that are owners of the recent Morrowind expansion, two new Battlegrounds have been added for you to duke it out in: Deeping Drome, and Mor Khazgur.
Free Content Added In Update 17
Now, addressing the free updates accompanying the Update 17 – The Elder Scrolls Online is actually getting an Outfit system! Similar to Glamor in Final Fantasy XIV and Transmog in World of Warcraft, ESO will henceforth allow players to customize their overall appearance-gear wise, at least, regardless of the gear they have equipped.
Players will have access to a single, unique outfit that they are able to customize using in-game Gold. However, additional Outfit Change Tokens and Outfit Slots require you purchase them from the Crown Store.
Finally – Home Storage is now available to all players that wish to store items within their homes, freeing up additional space in your bank and inventory.
Then you have something being referred to as a Level Up Advisor, a feature that will reward players every time they level-up in game.
More features can be found by visiting the official ESO news post for Dragon Bones.