I know you're looking at your screen saying to yourself, "please be clickbait, please be clickbait!" Unfortunately, it isn't, and no, this definitely not a joke.
Nexon have not only canceled an MMO we had been anticipating since it was announced 4 years ago, but at the same time they revealed that they're taking what they'd created, and transitioning it over to a completely different game.
Nexon are notorious for canceling highly anticipated MMOs as they're approaching completion – they did it recently with Peria Chronicles, which was supposed to be the spiritual successor to Mabinogi, and take the social, player-driven aspect of the genre to the next level.
And now they're doing it again with Project BBQ, however, unlike Peria Chronicles which suffered a complete cancelation, the core Project BBQ game is going to live on as something new.
Before we go over what Project BBQ is going to become, first let me go over what Project BBQ was supposed to be: Nexon had revealed upon its announcement that Project BBQ was going to be set within the world of the Dungeon Fighter intellectual property.
It was going to be connected to Dungeon Fighter Online, and the upcoming Dungeon Fighter Overkill and Dungeon Fighter Duel games.
As it would take place within a shared universe, it would feature classes and characters found within the IP. That would be very familiar to those of us that are fans of the franchise.
It would be a completely open-world game. No loading screens separating the world and the regions located within it. Think Black Desert Online or World of Warcraft.. before all of its expansions.
This game was going to utilize a full action combat system. No tab-target, no lock-on, aim assist, hybrid amalgamations. Absolute, unadulterated, raw action combat. As you could tell within the trailers… it looked unbelievable, especially for an Anime game.
We were supposed to be capable of playing with large groups of players, who would share the world – which was confirmed to take place in an online environment. Unlike its predecessor, which was a hub-MMO, this would theoretically be an open-world MMO.
This was a game being developed for PC players, with console functionality being a plausible, yet unlikely possibility if it were a success.
To me, to every other fan of Anime games – Anime MMOs – action MMOs even, this was a dream come true. And Nexon has been leading us on, every year telling us "it's coming this year, we promise!"
As of March 30th – today, actually, Neople and Nexon have confirmed that Project BBQ is no more. First, it's undergoing a name change. Instead of "Project BBQ," the game is going to be known as "Project AK."
Given it's still using the "Project" prefix, it's my understanding that the game is still likely under heavy development, and far from being in a finished, ready state.
Along with the name reveal came information pertaining to its transition and further, its evolution and future. Project AK, which was going to be an action Anime MMO developed for PC players, is now being developed as a "souls-like action RPG."
Yes, you heard that correctly. After seeing the monolithic success of Elden Ring, Neople and Nexon have re-assessed where they want to take the intellectual property, and instead, have revealed that while Dungeon Fighter Online is a hub-MMO and Dungeon Fighter Overkill is the spiritual successor to Dungeon Fighter Online, a Dungeon Fighter themed Elden Ring is what they believe we want.
A Korean Elden Ring with the shine and polish of companies like Neople and Neowiz, which realistically, pales in comparison to what we see with Bamco.
And while Elden Ring is available cross-platform, Project AK is being developed exclusively for consoles. A PC MMO transitioning into a souls-like console RPG. What on Earth are they thinking.
Nexon have had 2 different, unique Anime MMOs with limitless potential, that they've suffocated.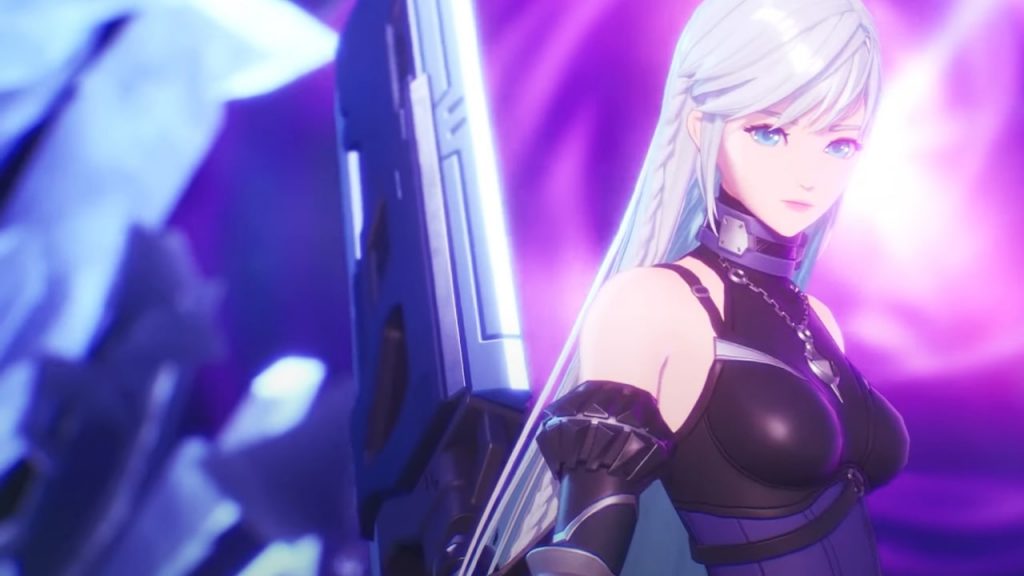 Neople is currently in the process of recruiting developers with a focus on game planning, programming, graphical design, and technical support to develop Project AK.
They're also looking to recruit additional developers to work on the upcoming Dungeon Fighter Overkill MMO and Dungeon Fighter Mobile, which we'll opt to completely ignore because nobody wants to play that.
In closing, the devs confirmed that they have every intention of keeping the rich and colorful world we see within the Project BBQ trailer. They plan on focusing on a much stronger narrative, given this is going to be an RPG as opposed to an MMO.
They also go on to state that they want to bring players "next-generation Dungeon Fighter action," which could potentially mean they have intentions on improving the combat even further.
Now it is worth noting that this game is still being listed as an "Online Action RPG," as opposed to an "RPG" or "MMO." Which means the game will likely either take place online, or have a form of online functionality.
So while it isn't going to be "massively multiplayer," you'll still likely have the potential to either engage with, or possibly group up with friends.. unless you're like me, and have no friends. In which case, this is the perfect opportunity to make some.
Unless you're bad at making friends, in which case, do what I did: Get married. Then they're stuck with you. They don't necessarily need to like you, but it's much more difficult to ignore you. Or get rid of you.
So after 4 years of promises from Nexon, appearing in their Quarterly Financials every year, after repeated promises that the game will be playable "soon," we end up with a game that is such a drastic departure from what we were expecting that I'm honestly not even sure if I should be excited for it.
It's almost like what NCSoft did with Project TL – and their transition into Throne and Liberty, although at least they decided to keep that an MMO.
Here we get some cheap Elden Ring knockoff – when so much of the game was already complete. And it looked so damn good.
They haven't released a new trailer yet – so it's uncertain whether they have plans on keeping this graphical style or this specific type of combat. It ultimately might end up looking much better, or much worse. I guess only time will tell.
Regardless, Project BBQ is dead – it will never come out. Project AK, however, might several years from now. It's confirmed for console, and might release on PC at a later date. They're also discussing a Global release, but that's also up for discussion.
With this gone though, the only Anime MMOs on the horizon are Tower of Fantasy later this year, and Blue Protocol. Whenever we get that.
Or – and hear me out – I know this isn't an MMO, but… this right here. Because it looks unreal.