Pearl Abyss Fumble in Livestream, Mislabel Crimson Desert and DokeV as "MMORPGs"
When Crimson Desert was announced back in 2019, players were in shock. A brand new game from Pearl Abyss, the developers of Black Desert Online that looked to provide players an entirely overhauled experience. An upgraded graphical engine, enhanced combat, a strong focus on the narrative.
And let's be real here: If there were to be an MMO that could unseat BDO as the most stunning, most engaging (at least in terms of raw gameplay) MMO, it would be the same people that created it, right?
When Crimson Desert was revealed to the world, it was revealed to be a large-scale, seamless open-world MMO featuring highly stylized action combat.
Pearl Abyss had intrigued the entire MMO scene with the promise of "the next generation MMORPG," but immediately went silent. 13 months later – with not a sliver of information released up until that point, Pearl Abyss showcased a full, in-game trailer, showcasing incredible visuals, raw, bloody, gorey combat, the main cast of characters.
Yes, cast of characters. Because in the very same showcase, they confirmed the game would no longer be an MMO, rather, a full, single-player RPG with multiplayer aspects being developed.
This was a monumental blow to players, who had remained excited all year. But Pearl Abyss once more promised that this was the direction the game needed to go. It just wouldn't work as an MMO, and in creating a single-player title, they could craft a deeper, more meaningful experience for us.
This was in December, 2020. Fast forward to November 2022, just shy of 2 years later, after 23 months of complete silence.. Pearl Abyss have once again made an appearance. And in their hour long video, confirmed via images something that.. well, does two things.
1.) Show ever increasing levels of incompetence, and 2.) Simultaneously hype us up once more for what could arguably be one of the best MMO releases in years: And that is because Pearl Abyss confirmed – once again – via labeling and images – that Crimson Desert is going to release as a fully functional MMORPG.
Not a single-player RPG. Not a small-scale MMO. Rather, a massively multiplayer online RPG, like its predecessor, Black Desert Online.
Pearl Abyss' incompetence
Or at least that is what we were all lead to believe while watching the live stream, and for several days proceeding the conclusion of the stream.
Looking down in both the description and pinned comment, you'll notice a statement that reads "Certain information in this presentation, including the genre of Pearl Abyss' new projects, were from past source materials and so have been removed. We apologize for any confusion this may have caused." This is untranslated, and directly from the source.
During the live stream, the studio clearly presented several games – Crimson Desert specifically, as being an MMO, once again. After days of leaving this information public, they realized their mistake and acted in an effort to remedy the situation. Which brings me to my first point – showing ever increasing levels of incompetence.
How do you hold a livestream in front of thousands of players without checking the material you're presenting to them? Did they just grab some images and throw them on-screen? Is that the kind of quality we can expect from Crimson Desert's release?
I know a lot of people saw this – I got DMs across Twitter, Facebook and Discord. I got Youtube comments telling me Crimson Desert is going to be an MMO once more – but no, no it isn't. Crimson Desert was mislabeled as an MMO. It is still 100% a single-player RPG with potential multiplayer functionality.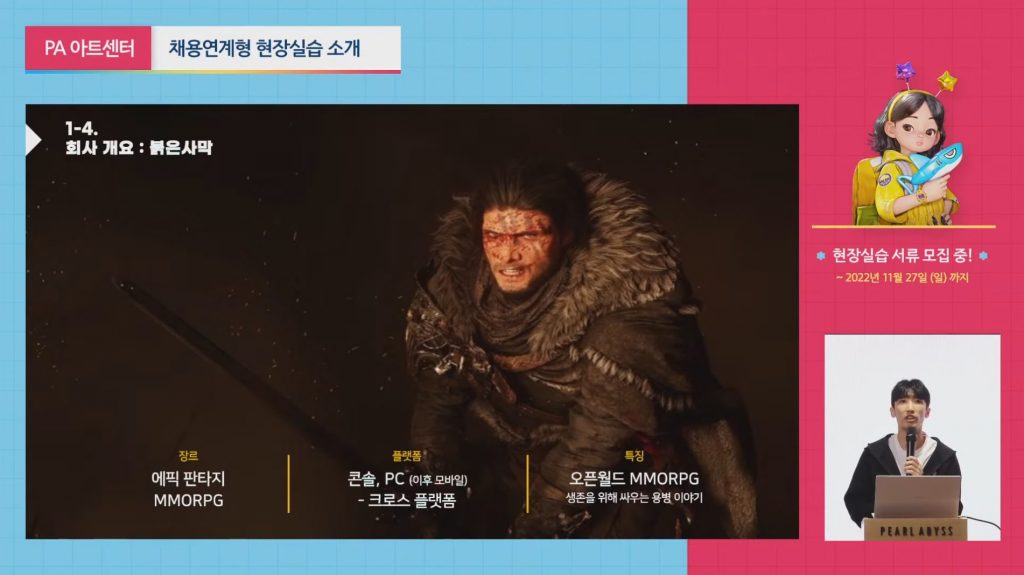 But that wasn't it. Players have been eagerly anticipating DokeV for equally as long, although to not nearly the same extent. A new intellectual property like DokeV is incomparable to an already established one like Crimson Desert, after all.
Nevertheless, Pearl Abyss, during their presentation further mislabeled DokeV, which was initially announced as an open-world collectible Anime MMORPG, and then, much like Crimson Desert, was confirmed to have undergone a transition to a single-player Anime RPG, by reusing old footage that displayed "MMORPG" as a label.
This has lead many people to believe that the "multiplayer functionality" that Pearl Abyss were hinting at is actually full-scale Massively Multiplayer, which just isn't the case.
It is also worth noting that as of earlier this week, DokeV has been officially delayed indefinitely. 2022 was expected, then 2023. However, confirmation that the game has been delayed to "a date beyond 2023" was just made public.
So it's unlikely we're going to be receiving a playable DokeV any time in the immediate future, to the dismay of many creature collector fans.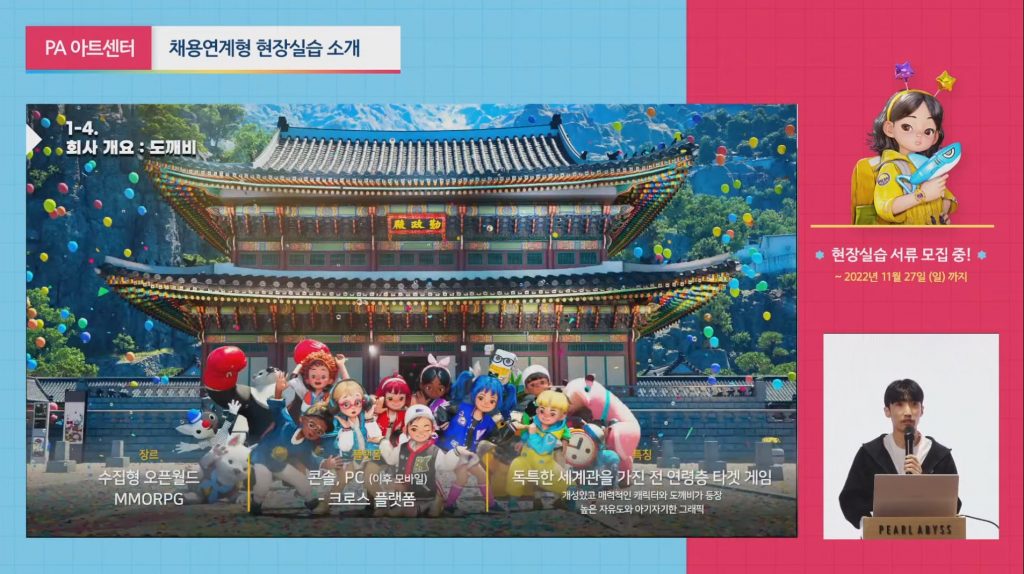 Pearl Abyss have had infinite success with Black Desert Online. This success has funded an overwhelming number of simultaneous titles in active development 5 I believe all announced in 2019. But with such a monumental undertaking, there was bound to be an issue with quality.
How does a studio with a single title, Black Desert Online, take on 5 new projects without spreading themselves out too thinly? They don't, as is highlighted by 3 years of relative silence, fumbling during live presentations, and fracturing your community with misinformation.
Neither Crimson Desert, nor DokeV or any of their confirmed projects announced around the same time are being developed as MMOs. They were originally, but they believe single-player RPGs better fit the kind of game they're trying to make.
And that is perfectly fine. There's nothing at all wrong with that. I'm all for new, high quality single-player games, but fact-check your shit, please. This has divided your community – between players that believe this to be an MMO, and those that don't.