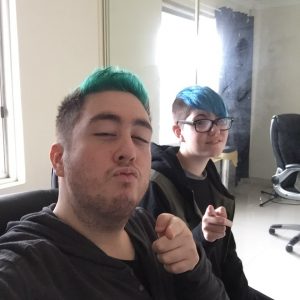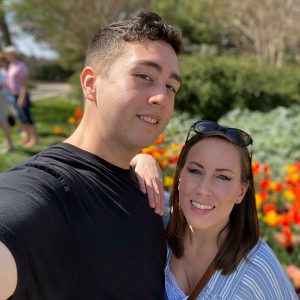 Every week I get a few odd comments asking where Wiggy has gone. The honest truth is that she's gone nowhere. When Wiggy and I first started this channel, we started it with the sole intention of doing 1-hr long "first impressions" gameplay videos. After 6 months, I came to the realization that that was not the direction I wanted to take the channel and thus we moved to more edited gameplay videos, cutting down to approximately 5-10 minute long highlights of our recording sessions, and we decided to tackle a variety of those games over again. A year later, or about 18 months after the channel began, I came to the realization that I just wasn't enjoying creating content in that form any longer. Sometimes nothing exciting happened. Sometimes the game was bad. But I didn't want to play through an hour or two of an MMO and then claim "this game is/is not good" or base an entire game off of a such a short play-through anymore, and thus adopted a brand new style of video, and that's what you see today. Now, I talk about MMOs I want to talk about. Now I cover news in "Weekly Byte of MMORPG News" videos. Now I react to RPG games I'm looking forward to. Anything I want to do, I do.
But with this new direction, Wiggy was left knowing only how to do those cut-up highlight videos. These videos no longer had a place on the channel, though, and Wiggy tried, and ultimately failed to acclimate to the new change in direction. This all came at a very interesting time as I had just moved from Australia (with Wiggy living with me at the time,) over to North America and Wiggy was forced to move in with our mother. Shortly after, Wiggy went on to meet a guy from Malaysia whom she, at the time, played games with to pass the day. After months of dating online, he moved from Malaysia to Australia, and the two of them now live with my mother indefinitely.
This was, and still is quite a large change for both of us and even though I left Wiggy the option of continuing to work on the channel with me (if she learns to adapt to the new channel direction,) she opted to instead create and maintain her own Youtube channel, "Wiggy the Heroic." She did this for a few months, but gave up shortly after as she had no motivation to pursue, or continue to pursue Youtube any longer.
Wiggy is always welcome, and will always be welcome to return to MMOByte if and when she wants. Will she? Unfortunately, that is highly unlikely. Will she be missed? Of course.
In the meantime, to avoid confusion, the reason I moved to North America was because I met Mrs Stix, who has been my wife for 2 years now. Mrs Stix and Wiggy are two very different people, and Mrs Stix has been working with me on both MMOByte and MMOByte Mobile for over a year now while Wiggy has been absent, and will likely remain my sole partner henceforth.
Hopefully that puts any and all speculation to rest regarding Wiggy's departure. What does she plan on doing in the future? I can't say. She no longer really remains in contact with us but I truly wish her all the best with whatever she ends up doing regardless. She is my kid sister, after all.