Hound13 Announces 2 New MMORPGs: Project D and Project M
Hound13 is a South Korean developer – and I know what you're thinking. "Oh, yay, a Korean MMO." And, yes, new Korean MMOs. But just because it's Korean, doesn't mean.. well, okay, it does kind of allude to a certain type of business model.
But just because a game – or in this case, 2 games have the potential to be pay to win, doesn't mean that they necessarily will be, and judging a game before it has the chance to even garner the attention of the playerbase is just promoting meaningless hate and negativity.
So, Hound13 is in the process of developing 2 different MMOs. Or, at least one of these is an MMO, the other is an online RPG. Which, if you think about it, equates to pretty much the same thing.
PSO2 is an online RPG. Lost Ark is an online RPG. Regardless, it was announced earlier last week that the company had received quite the hefty investment from Garena, a Southeast Asian video game company.
I've never heard of either Hound13 or Garena, but apparently Garena publish League of Legends in the Southeast Asian region, and are generally known as the developer of Free Fire, one of the most popular Battle Royale's on mobile devices.
Now according to MMOCulture, where I was directed by one of you to take a look for more info pertaining to the game, Hound13 has only successfully developed a single game. Yup, 1. But hey, that's still 1 more than all the indie MMO developers out there, right?
The game in specific was developed by, and the company itself was founded by core members that worked on another very popular PvP MMO: Dragon Nest. Yup, these new MMOs are being developed by core Dragon Nest staff, meaning that there is probably going to be some pretty sick PvP elements to be found.
Now once again, according to MMOCulture Garena invested almost $20 million dollars into the company, which is an absolutely asinine amount given they already had funding of their own given their previous game.
This has allowed Hound13 to announce the two aforementioned games in question. First, we have the uniquely named "Project D." I know, South Korea is fond of their "Project" names.
Project D is going to be a cross-platform Unreal Engine 4 MMO featuring cross-play functionality between PC and Mobile devices. Much like Genshin Impact, Honkai Impact, Tower of Fantasy and other popular cross-platform games.
We have an image to accompany the reveal, showing what seems to be a large, beautiful world and a.. Valkyrie? I'm going to assume that's a type of Valkyrie. The armor, and more specifically the head piece really give off the Valkyrie feel to me which kind of gives a small idea of the type of game it's going to be.
Then we have Project M which is going to be an online narrative driven action RPG completely for PC. Yes, no mobile, no cross-platform functionality.
This is built exclusively for PC players and will utilize Unreal Engine 4 to power a large, dark fantasy world. Again, we were given an image to accompany the reveal, and let me tell you, South Korea really knows how to design characters.
On the one hand, she looks like she's all marked up with magical symbols – which leads me to believe she's some type of witch. And the fact that she looks much more Caucasian as opposed to the typical Asian-aesthetic we get out of Korean or Chinese games.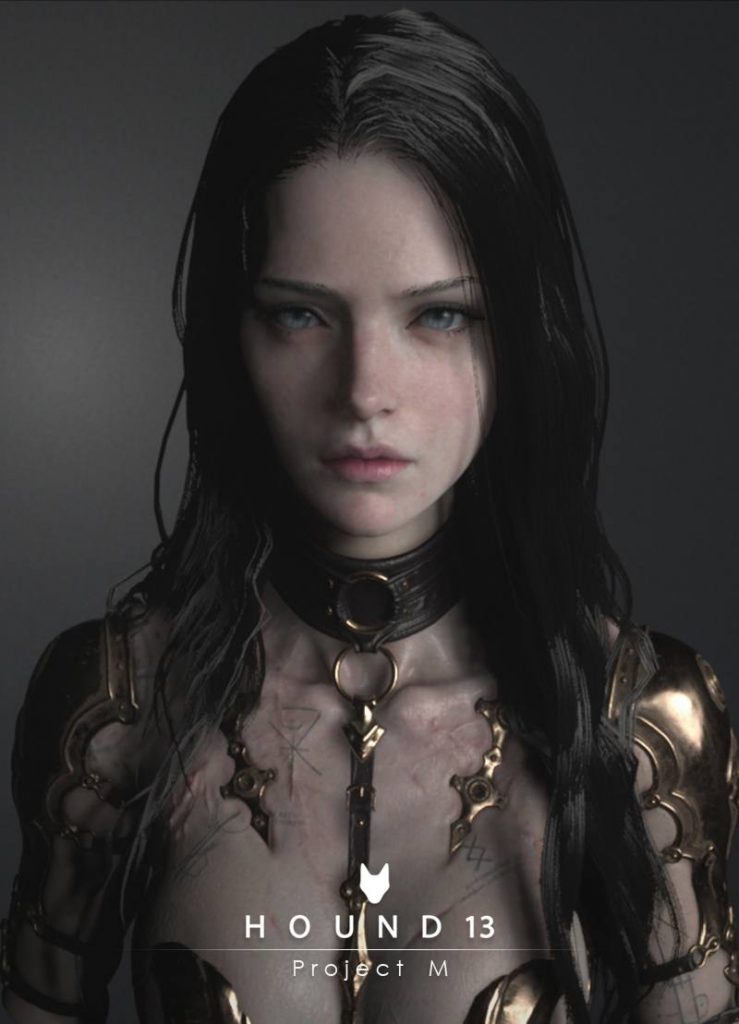 It's unconfirmed at present whether or not Garena will be publishing these games outside of South Korea as they've done with their other games, and I'm not familiar with Garena enough to know if their games were pay to win or not.
Alas, we have 2 brand new games to potentially be excited for. One is a cross-play MMO like Tower of Fantasy and Genshin Impact if it were an MMO.. and the other is a PC online RPG like Lost Ark.. but hopefully not with a top-down isometric point of view.
Absolutely no information has been released pertaining to the release date for either game, nor do we know the depth of the character creation, the combat system for Project D – Project M has action combat so we have a slight idea of how that'll play.
We don't know the business model, but judging by the developer, they'll both likely be completely free to play.
And…. there we have it. 2 new games. One, or both of them might end up as great games. And by that same logic, one, or both of them might end up as terrible games. Only time will tell.
Regardless, I'll keep you all updated with news pertaining to both games as it's brought to my attention, and of course let you know if either is worth your time.