Super Adventure Box Returns!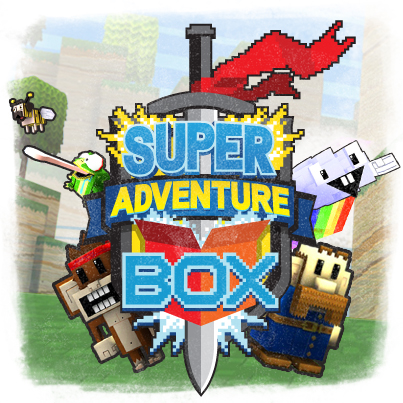 Starting March 29th the Super Adventure Box event will return to Guild Wars 2, available until April 19th.
The Super Adventure Box is ArenaNet's tribute to retro 8 bit games of old, and features a great range of platform-style adventures in a colourful 8 bit universe, alongside references and homage to classics like Super Mario and Zelda. Fans of Guild Wars 2's Jumping Puzzle system should enjoy the content a great deal.
All These Chairs, and Nowhere To Sit
In what everyone can guess is ArenaNet's 2018 April Fools joke, Seats of Power – the chair sitting expansion, has been teased on Youtube.

April Fools aside, the ability to actually sit in a chair in Guild Wars 2 would be a welcome addition to the game, as currently all a character can do is sit on the floor using an emote action.
[EDIT:] This feature is now integrated in to the game, with "Over 1,400 chairs" now able to be sat on.
As well as the Super Adventure Box and the announced massive technological marvel that is sitting down on things, ArenaNet have rolled out a large list of bug fixes and performance improvements for the game. The full patch notes can be viewed on official Guild Wars 2 Forum Thread Here
And what would a game update be without new things to throw money at? The Istani Isles Mount Skins have been added to the game (I really want the Killer Whale Skimmer!!), the Elonian Beasts dye pack and elusive fan favourites Bunny and Cat Ears have been added back in to the gem store for a limited time. The the full Gem Store announcement, check out the official post Here.