Gran Saga Unquestionably DEMOLISHES RECORDS!
Launching an MMO is difficult. Players these days aren't nearly as receptive as we used to be and we definitely no longer tolerate mediocre titles. Or at the very least we shouldn't, otherwise we end up with something akin to Astellia Online.
And that is where this title comes in. Gran Saga is an MMO I've covered several times over the last 2 years. I was both impressed, and disappointed with what I saw of the game at various points through its development process. But one thing I never expected, was the monumental success that this game would become.
Gran Saga launched earlier this year on January 26th. Prior to its release, the game had acquired over 5 million pre-registered players within South Korea alone, and released, much like Genshin Impact, onto both PC and Mobile devices.
This was one of the first fully cross-platform AAA titles built for both systems. And it looked damn good graphically. I noted this repeatedly. This was – or, rather, is an absolutely gorgeous Anime MMORPG. One that is unparalleled right now. But then we don't have much competition.
During its first month, Gran Saga went on to obtain the top positions in terms of revenue made in the App Store, the Google Play Store, and the Galaxy Store, making this one of the most successful MMOs of 2021, and even more so, the most successful cross-platform MMORPG ever developed.
That's quite the accomplishment. But it comes as no surprise. NPIXEL, the development team secured almost $100 million USD in funding for Gran Saga that allowed them to produce a title that was truly better than the vast majority of its competition. And evidently, it showed.
NPIXEL have since received an additional $65 million USD in funding to not only advance the game, to develop new content, but to also expand it and their team.
I would like to note that this is some of the most extensive funding among any gaming startup within South Korea. NPIXEL themselves, within a mere 2 years of existing and within less than a year of having their flagship title launch, is now valued at over $1 billion USD.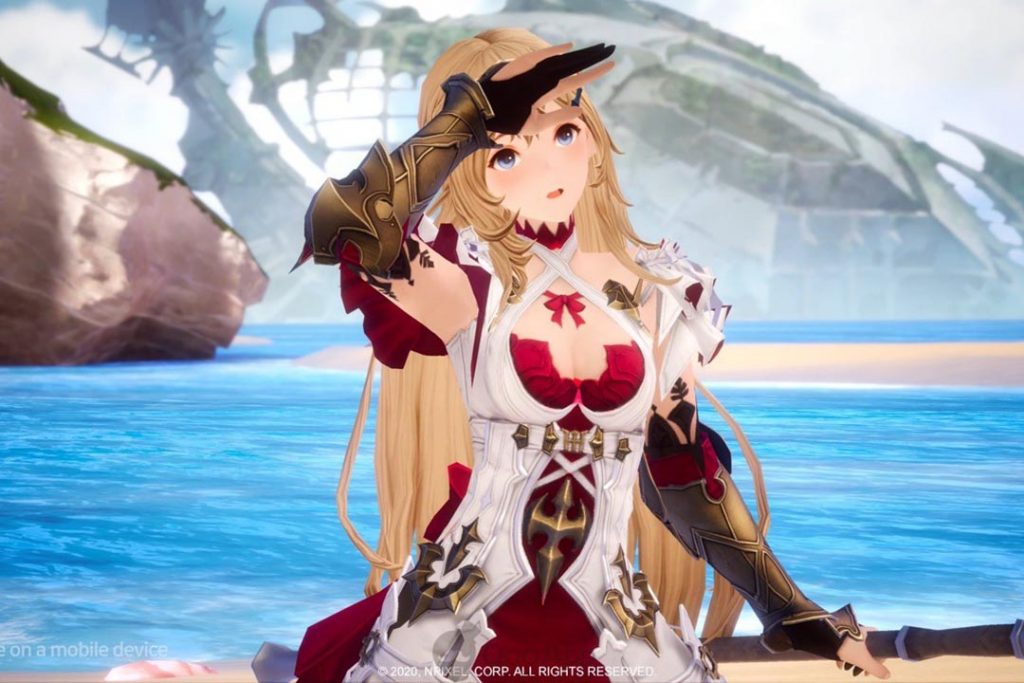 While NPIXEL have yet to confirm specifically how much the game made in total within its first month, being at the top of every store means they made a return of well over $100 million USD within the first month alone.
Which I'm genuinely surprised by. Even months after its release, Gran Saga remained a highly popular game, bringing in hundreds of thousands of views for their update videos on Youtube, and even more impressively, having the goddess that is Taeyeon perform the official theme song and music video for the game.
Yet I don't fully understand why. The logic behind why this is as popular as it is.. escapes me.
Again, this is a beautiful game. You can tell that they put a lot of effort into not only the world, but also the character models and special effects. If this game were being judged purely off of its aesthetic look and feel, this would be an easy 7 or 8 out of 10.
But as I noted in one of my last videos… Gran Saga has a lot of auto-play mechanics that, to me, inhibit it. Limit its potential, by providing substantially less for players to do. Combat. Exploration.
I get it, Korean players have acclimated to auto-play games – games that play themselves so you don't have to, but that isn't something that I feel Western players have necessarily accepted yet.
I genuinely feel as though developing a gorgeous game like Gran Saga and then requiring little actual interaction with it is a step in the wrong direction.
But what do I know, this game has made hundreds of millions of dollars since releasing, and is continuing to release not only new characters, but also large new updates.
Now interestingly enough, Gran Saga has up until this point only been available within South Korea. But as of a few weeks ago, it turns out NPIXEL have confirmed that they are releasing the game within Japan as well.
Yup, Gran Saga is officially entering the Japanese market, and Japanese players are ecstatic. While the game had garnered over 5 million pre-registrations from Korean players – an incredible number, Japan seems a little less interested, with 1.1 million players pre-registering for the game.
At least, prior to the Tokyo Game Show held earlier this month. NPIXEL have yet to confirm official pre-registrations after the game show concluded, but their goal was to heavily promote it during the event.
In anticipation of launching within Japan, NPIXEL actually released the trailer for not only their brand new character Yuna, but also their largest update to date.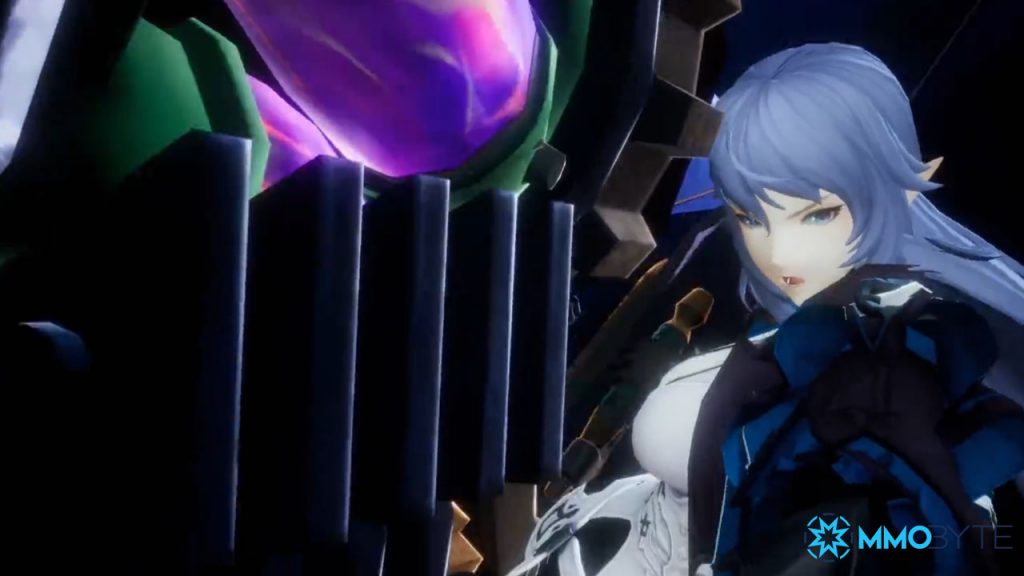 While I do dislike auto-play mechanics in my games, I don't think they're enough to necessarily warrant excessive amounts of hatred for a game, nor unwarranted criticisms.
Gran Saga is a highly unique MMO. It combines the Gacha systems present in RPGs like Genshin Impact or Punishing Gray Raven with MMO elements such as hundreds of players out in the field at once, group content and PvP.
Instead of utilizing a single character like you would in a traditional MMO, instead you utilize a group of characters like you would in a traditional Gacha game.
Gran Saga have actually released an innovative new title that truly takes popular aspects of multiple genres, and combines them into something that is not only profitable, but also successful.
I genuinely cannot believe Gran Saga turned out to be as popular as it did.
I completely understand why games like Genshin Impact or Punishing Gray Raven turned out as successful as they did. They're gorgeous games with no auto-play mechanics present, great combat and a slew of waifus and husbandos to collect.
But Gran Saga? While it remains the only game mentioned that I have yet to play, just seems… less polished. Filled with too much clutter and too many auto-mechanics. Granted you don't have to utilize them, but be real… you know you likely will.
Regardless of my thoughts on the game, Gran Saga has absolutely shattered records for not only a Mobile MMO, not only a PC MMO, but for a fully cross-platform MMO. One of the first of its kind.
This is a game that has earned hundreds of millions of dollars since it launched. That has millions of players scattered across both platforms it released on, and has been one of the most played, highest earning Korean MMOs in 2021.
The only games that have come close to earning as much as Gran Saga within its first month are Genshin Impact which earned over $100 million, and ODIN: Valhalla Rising which also went on to make roughly the same.
The difference is that Genshin Impact is a Chinese game, whereas ODIN and Gran Saga are Korean. So within their countries of origin, ODIN and Gran Saga have both made hundreds of millions of dollars, and have been some of the largest competitors any mobile or cross-platform title would have to face. Even moving into 2022.
I'm actually kind of surprised that we haven't received a Western confirmation for the game yet. I'm happy to see Japan is receiving it, but a North American and European release would open this game up to so many more players. And we love Anime MMOs and Anime in general over here. There's a market for it, guys!
Whether or not Gran Saga looks remotely interesting to you or not, you cannot deny how much of an overwhelming success it has been. This is the most successful cross-platform MMORPG ever made, and NPIXEL themselves have acquired even more funding with which to expand the game.
I'm not overly fond of auto-play in my games, but with how popular this game has become, I can guarantee you I would give them the benefit of the doubt to change my mind over how I feel about the game. I'm not going to crucify a game before I play a sufficient amount of it.
I poured over 40 hours into V4, and over 60 hours into Punishing Gray Raven after all.
I look forward to the day NPIXEL confirm a Western, English release of Gran Saga. I'm genuinely intrigued by it, and am even more so interested to see how the Western market reacts to and receives the game.
The largest cross-platform MMO in the East? Hell yeah. We need this game right now.