Digimon Super Rumble is a New Upcoming MMORPG
As an avid fan of the Digimon franchise, I couldn't be more excited with this reveal. I grew up with Digimon Adventure and Digimon Adventure 02. I used to watch new episodes every morning before school with DBZ, Yugioh, Yu Yu Hakusho and Cardcaptors. One of my favorite RPGs of all time is also the very first Digimon World.
So when I learned earlier this morning that there was a brand new Digimon MMO in development, I couldn't contain my excitement. I literally HAD to cover it.
So what do we know about the MMO so far? The original article is in Korean, so I've gone and kind of consolidated all of the information in as easily digestible format as I possibly can.
So let's start this off by stating that the new Digimon MMO, titled "Super Rumble" is a large-scale Digimon MMO being developed by Move Games. These are the developers behind Digimon Battle, and the currently still available Digimon Masters MMO.
According to Move Games, there are two aspects of the game that really allow for Super Rumble to stand out. On the one hand, this is being built utilizing Unreal Engine 4 – an engine most MMOs seem to be prioritizing using these days. And it makes sense. You can make some pretty good looking worlds with the tools.
They went on to state that "Unreal Engine 4 really allows them to vividly embody the digital world of the original."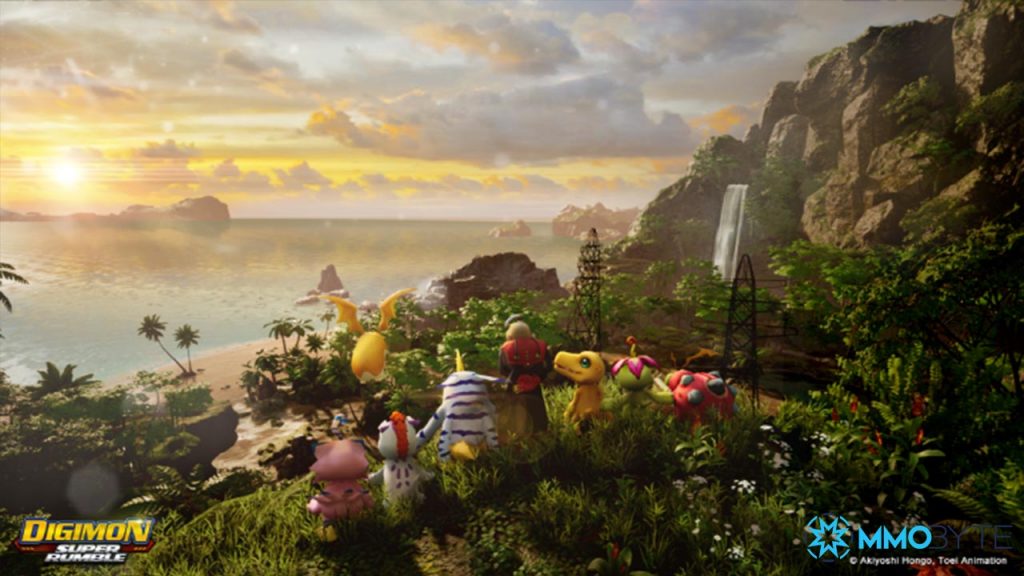 The second aspect that they seem to be focusing on is the narrative present within the game – with the background being based around the Digimon Adventure material from the Anime, featuring characters like Tai, Matt, TK, Sora, Joe and Mimi, along with their corresponding Digimon partners like Agumon, Gabumon and Patamon.
And while the narrative will center around the "Adventure" storyline, they have every intention of taking the game in its own direction.

Not only will you be a Digidestined, but you'll come across a slew of original characters made specifically for this title, new stories that have never been told before, entirely new regions specific to Super Rumble and will feature Digimon you never expected to see.
They stated "Not only will it provide players with a sense of nostalgia, but it will also keep things fresh."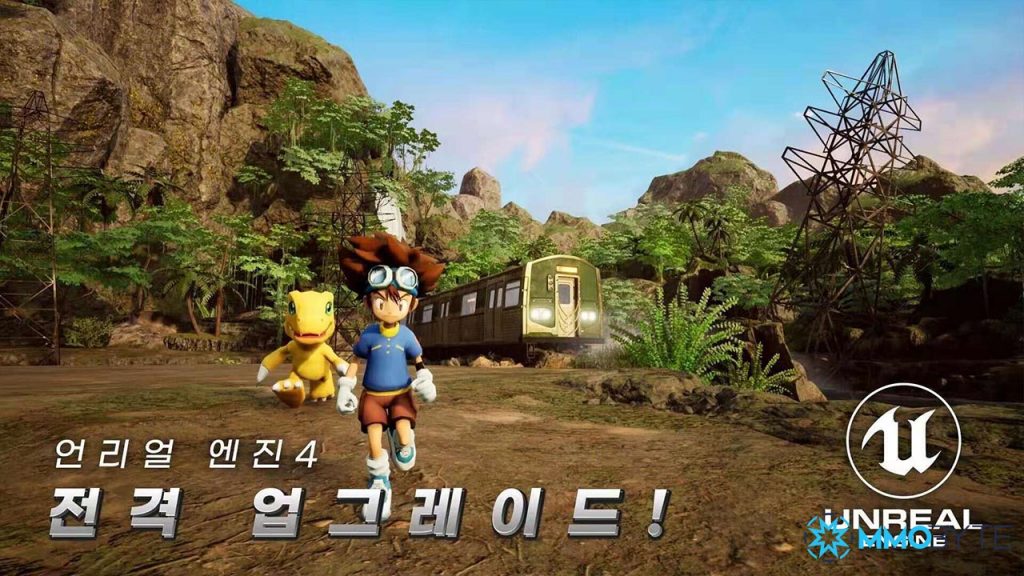 Move Games went on to confirm that while they haven't released a trailer, or any in-game footage outside of these screenshots up until this point, they are looking to open Closed Beta registration in the near future. Meaning that this is already well through the development process, not requiring any Alpha testing.
It's unusual that they have 2 Digimon MMOs already running concurrently with one another, with Digimon Battle being online for 19 years now, and Digimon Masters.. well, I'll be doing an updated video on that soon. But having 3 Digimon themed MMOs all vying for the very same audience? Seems a tab bit silly.
Maybe they'll shut down Battle after its 20th anniversary, and this is their attempt at a spiritual successor.
While it's definitely uncertain exactly what level of quality title we'll ultimately end up with, the developers — Move Games, have stated that the vast majority of their staff are "fanatics of Digimon, so a high level of perfection is expected."
That's a certain degree of ease that I'm put at upon hearing that, definitely, but Digimon Masters ended up pay to win, as all free MMOs do, and their latest Digimon game was Soul Chaser, a mobile game released back in 2018.