Black Desert Online sees surge of new players due to their latest update
Black Desert Online has been one of the most popular MMORPGs for the last several years. There's really no denying the quality the title delivers in terms of visual satisfaction nor the depth of what is arguably one of, if not the best action combat system present within the genre. Depending who you ask, of course.
Today, though? Today we're here to discuss an email that I just received from Pearl Abyss pertaining to the game breaking records for them.
For those of you that were unaware, Pearl Abyss have been working on what they describe as an "enormous class reboot" for the game, not only rebooting, but also drastically overhauling 17 of the 23 available classes found within the game.
Opinions have been mixed on the update – I'm not going to go into that as I feel as though my opinion personally won't hold much weight. I've really only played 2 classes long-term, neither of which I've invested time into since this overhaul took place.
This update though has seen Black Desert Online reach player numbers they've never seen before.
Pearl Abyss reported last year that there were a few hundred thousand active players per month – and as of earlier today, it was revealed that since this update went live, there has been a 230% increase in terms of active players logging in via PC in North America and Europe alone.
To put this into perspective, if there were an average 200,000 active players per month several months ago, that means there are 460,000 individual players logging in per month as of this week. If we increase that to 300,000, then the game could be pushing well over 700,000 players logging in and playing.
Guild Wars 2 has in the low hundred thousands of players right now – which, granted, will increase substantially when End of Dragons launches soon, and The Elder Scrolls Online has probably double Guild Wars 2's population.
This announcement is disregarding console players and countries outside of North America and Europe. However, they did note that including every country globally, the game has seen an increase of 165% in new daily players.
Again, this puts Black Desert ahead of various of its competition: It has more active players now than Guild Wars 2, than The Elder Scrolls Online, than RuneScape.
Final Fantasy XIV still has ridiculous login queues so I doubt it's dropped under the what, 1.5? 2 million or more active players it had, and WoW is still likely hovering around a million or more active players per month.
Nevertheless, it's a safe conclusion to come to that Black Desert has – as of this update – become the third most played MMORPG in 2022. That is a gargantuan, monumental achievement – one that I bet the majority of you never saw coming.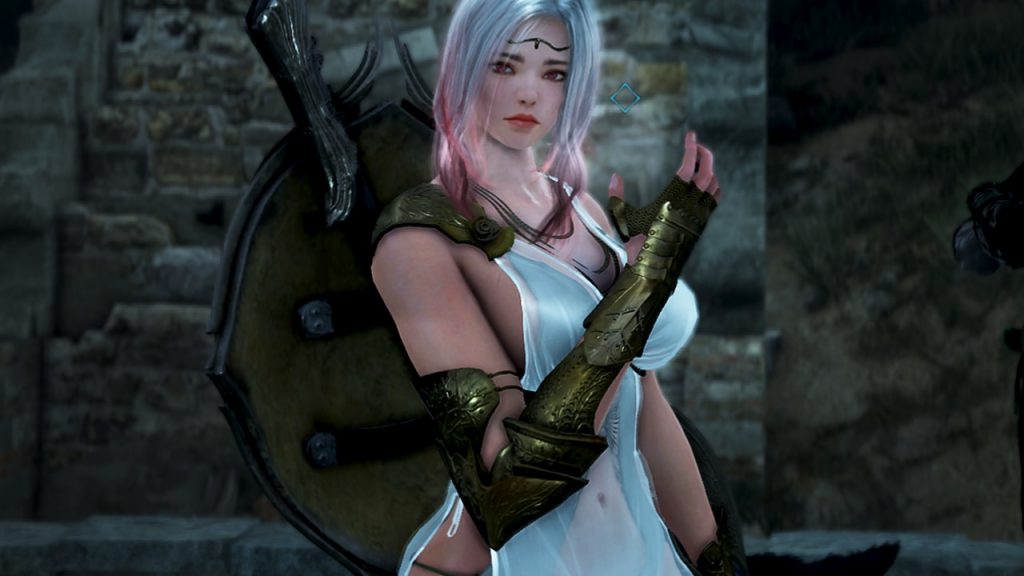 Black Desert Online released back in 2015 in South Korea, Japan and Russia, and 2016 in North America and Europe. Meaning a game that is almost a decade old – Final Fantasy XIV, a game that is going on 2 decades old, World of Warcraft and a game that is almost as old as Final Fantasy XIV are the 3 most played MMORPGs right now.
You have to admit, the MMORPG genre has got to be in a pretty dire situation for the 3 most populated games to be games that have already existed for 8 to 15 years.
You can find more info pertaining to each and every class by navigating on over to the official Black Desert website if you'd like, or you can.. you know, log in and try the game out yourself right now.
The game is buy to play after all, and as such, if you've purchased it in the past you can log in at any point and pick up right where you left off. I'm in the process of playing Black Desert right now – I come back to this game every year because it's something I genuinely have fun playing.
It's a gorgeous game that is a ton of fun to just mash some buttons in. And this update is pushing the game to new heights – allowing for it to shatter every record it had set up until this point.
Pearl Abyss has a lot planned for the future of the game, both on PC and consoles, and I look forward to being here to cover it every step of the way.
For those of you that have tested out the rebooted classes, though, what're your thoughts on them and how they compare to their original incarnations?