Bananatic is an online service that offers gamers the ability to earn Bananas through various means that redeemed for a variety of items such as, but not limited to, games like Counter Strike: Global Offensive, Diablo 3, FIFA 18, Fortnite, Grand Theft Auto V, Guild Wars 2, Minecraft, Amazon, Best Buy, Google Play, iTunes credit, subscriptions to MMOs like EVE Online and Final Fantasy XIV, subscriptions to services like the PlayStation Network, Spotify, Xbox Live, and much, much more. All of this can be done completely free of charge, using only the individuals time. Alternatively, you can win bananas or further, buy bananas if you find yourself lacking the time.
As outlined above, Bananatic utilizes a unique system that allows members to earn Bananas. You can earn Bananas in various ways such as: Game quests, purchasing Bananas, watching advertisements, playing games, shopping at connected partners, recommending friends and family, downloading and installing apps, sharing on social media, leveling your character in games that they are connected to and writing an article or recording a video advertising the service.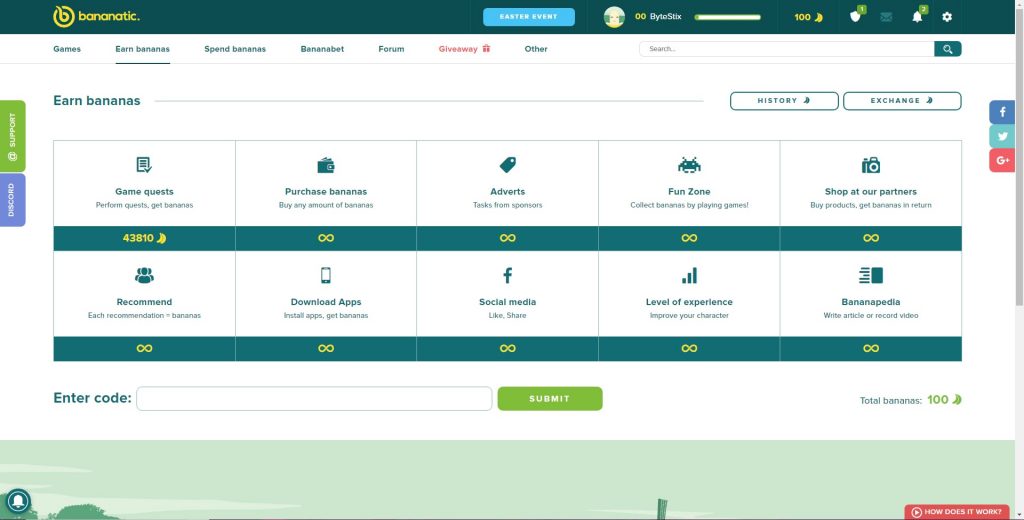 Of course how much you earn is completely dependent on what method you're using to earn Bananas, and what offers are available.
You're actually given quite a large, varied amount of selections to redeem with your Bananas. They include: Full PC, Xbox, Playstation games, MMOs, MMORPGs, Prepaid cards for Amazon, Google Playstore, iTunes and more, Digital keys, physical hardware, Paysafe cards, Steam funds to purchase any items you wish off of Steam, options for your character to be individually customized on Bananatic itself, Counter Strike: GO Skins and more.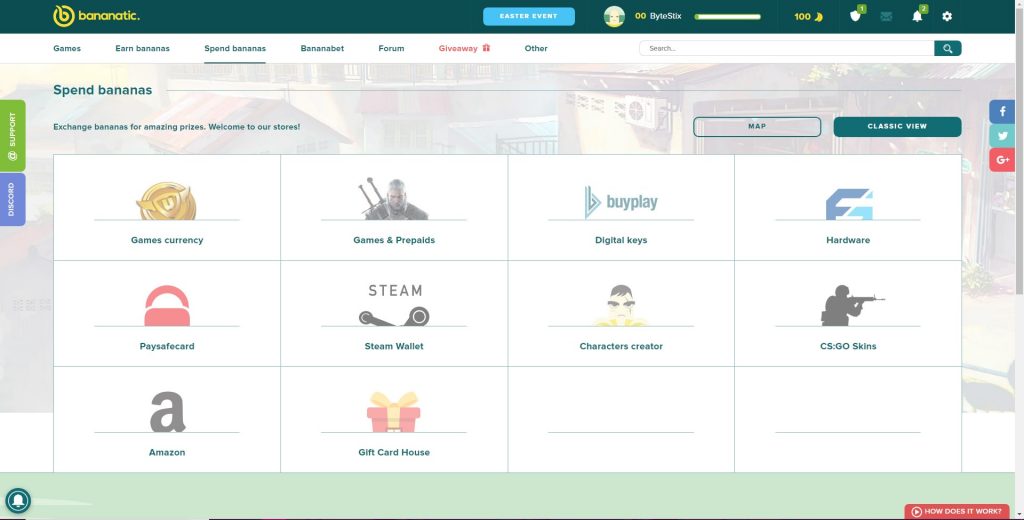 Each item is redeemable for a different amount however, so while one item, such as Grand Theft Auto V may very well be redeemable for 15,000 Bananas, the Fortnite Deluxe Edition sells for a whopping 33,500. Keep that in mind when attempting to earn your Bananas.
Bananatic also offer regular giveaways every single week, giving away copies of games, steam cash, and game keys. There is always a giveaway going on so don't be afraid to jump in and nab something special!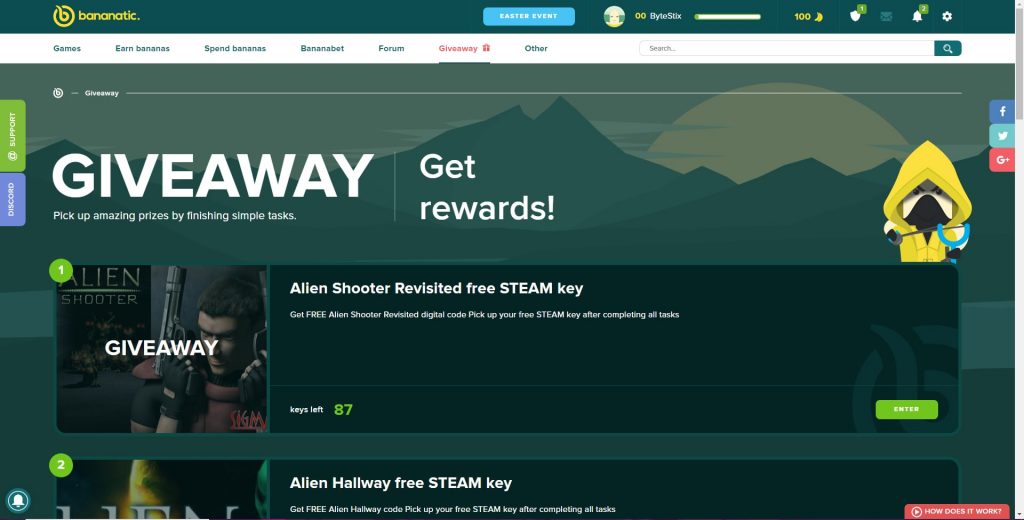 Their game library is quite extensive
The library of games that Bananatic offers is actually quite extensive. Both the library of games you can redeem Bananas for, and the selection of games that you can earn Bananas through. They have games in the RPG, Action, Strategy, Simulation, Sport, Family, Fantasy, War, and Scifi genres, while also having actual MMOs like Star Conflict, Blade and Soul, Final Fantasy XIV, TERA, Soul Worker, Rift, Grand Fantasia and more! Browsing around, I began to realize just how large Bananatic really is.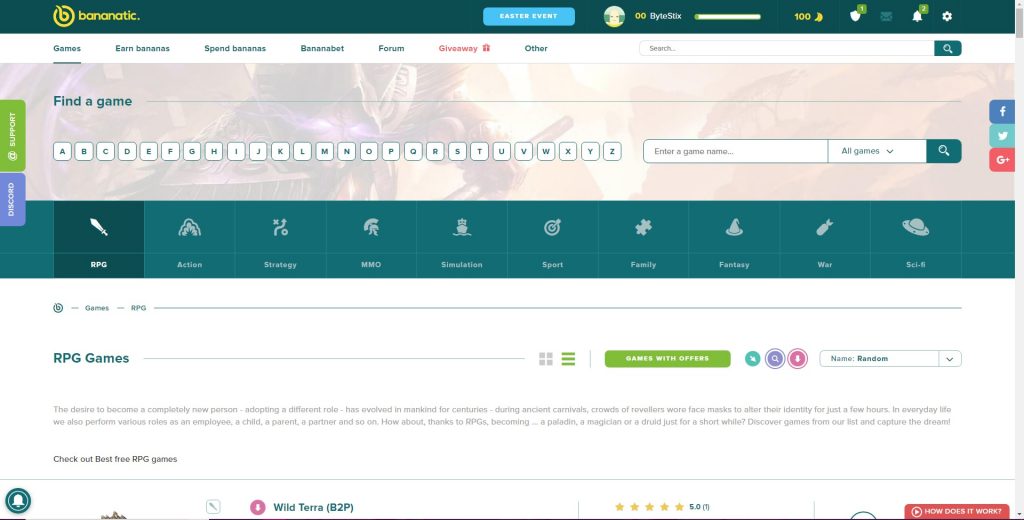 Registering on Bananatic is fast and easy. Simply click this link to go over to the Bananatic website, click Join Now, fill out your registration information, then you're good to begin earning Bananas! It's really that simple to get started. Never shall you have to pay for a Steam game again. Earn your Steam games while playing other games you enjoy – it's a win-win situation!
Don't forget to refer your friends using your own referral link as well as not only do you earn a fraction of their Bananas, but you also have a chance at winning thousands of Bananas for free just for referring your friends.