ArcheAge Unchained: Garden of the Gods Expansion Drama
I don't typically associate myself, the website, or even the channel with drama. I tend to steer away from it because it's just not worth it. But even so, I feel I should go ahead and discuss ArcheAge, ArcheAge Unchained, and the new Garden of the Gods expansion. I go into it in quite a bit of detail in the video below, but let me summarize.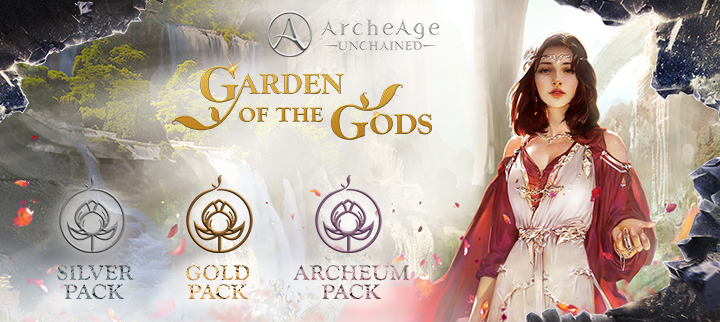 When it was announced that ArcheAge would be getting a non pay-to-win alternative version of the game in the form of ArcheAge Unchained, players were ecstatic. While ultimately the game turned out to be nothing they were expecting, to date, Gamigo have delivered on providing an experience completely void of pay-to-win, much to the surprise of players. However, with the initial announcement came the claim that the game, along with all content would be available for free after that single, one-time purchase. Fast forward to the very first large-scale expansion: Garden of the Gods, and Gamigo have already retracted that promise, and are charging players $15.99 for the Silver DLC Pack, $29.99 for the Gold DLC Pack and $59.99 for the Archeum DLC Pack. Yes, to access any of the content, you're going to be required to purchase it, much like you would in other MMOs like Elder Scrolls Online, Final Fantasy XIV, Guild Wars 2 or World of Warcraft.
This has caused quite a large amount of backlash in the community, with players having no idea that supporting the company with a one-time purchase of the game would lead to them being required to continuously fork out additional payments to continue playing the game. Players have voiced their discontent on Twitter, Reddit, even the official forums themselves – and have largely gone unheard.
This is not the way you go about releasing content updates. This is not how you build a community of loyal players. This is a detestable way of milking your community of every last cent you can. Is that because Kakao and XL Games are making moves with another ArcheAge IP? Who knows. But at the end of the day.. This is looking bad for ArcheAge.