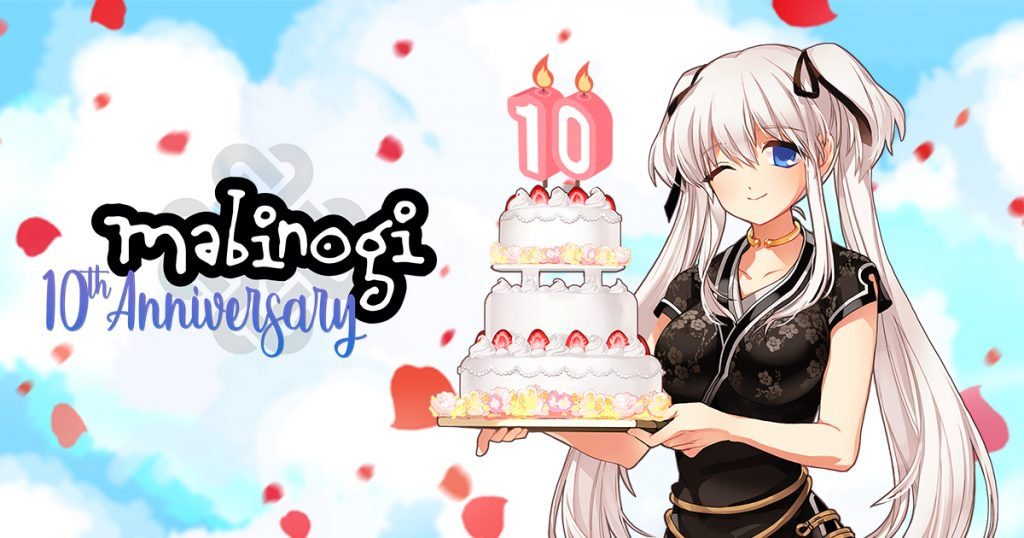 The one-of-a-kind, fun and quirky sandbox anime MMORPG Mabinogi is celebrating it's 10th birthday all this month, and what a celebration it is!
Nexon have a myriad of in-game events planned, including item giveaways, a title and even outfits and a mount! What's more for most of them, all you need to do is log in and play the game for a bit.
For a full list of all the events Nexon has planned, check out This News Post on their official website
I am a big fan of Mabinogi; It offers a unique take on the MMORPG genre, an open world sandbox approach to progression, and a myriad of social features, from serenading people in the game with your own musical compositions and forming a band with fellow bards to being able to marry and form families with other players. These features, coupled with the vast world you have to explore alongside what is a very compelling and interesting story, and lore drawn from Celtic myth and legend make for one of the most unique, interesting and fun "Old School" MMORPGs I've ever played.
Stix did a video recently on Mabinogi as it stands in 2018, and makes some great points about Mabinogi – both positive and negative.
I'll let you watch his take on Mabinogi rather than bore you with a wall of text saying the same things here, but the 10 year anniversary event is a great opportunity to give Mabinogi a try and grab a bunch of free event items to help you along the way, too.
And hey, it must be a pretty good game if it's lasted a decade, right?