A Look at Kritika: REBOOT in 2021
Kritika: Reboot is one of the few hub-MMOs that I always find myself coming back to.
And it's been a while at that. I was honestly meaning to take a look at this sometime during 2021 – but my schedule has been so full lately.
But fate smiled upon me and I was reached out to by the devs behind the game to take a sponsored look at it – and they went ahead and offered me a slew of characters from which to choose from.
Now I've leveled in Kritika plenty of times in the past, so being offered this opportunity was too good a chance to pass up – and I mean, I'm gonna be real with you all here.. they called all of the characters "Youtube star." I felt a little like a celebrity. Not A list, maybe a D list celebrity. Or.. like, as well known as someone from Sharknado.
Kritika has a ton of classes. Each has their own selection of outfits, hairstyles, and overall aesthetic look and feel.
They also have unique combat styles and weapons specific to them and only them. As an example, the Flame Striker utilizes a pretty sick sword and shield and the Galactic Disciple makes use of fist weapons.
What makes the class system in Kritika so much deeper than your average MMO is that there are additional sub-classes to pursue, allowing for more in-depth customization over your character – which is further magnified by individual choice over skills and builds.
Just don't be like me and YOLO without research. Time and time again I find myself suffering from performance issues – and honestly, that's more common than you'd think with people my age – don't laugh – you'll be here one day yourself.
Jokes aside, I find myself underperforming because I don't research builds and just pour into whatever I think looks and sounds the best to me. Which is unfortunate, but I'm lazy.
Now, even if you're terrible at video games like I am you'll still find yourself plenty of opportunities to excel at the game.
Thankfully, the combat in Kritika is exceptional. There are plenty of action MMOs out there, some of which actually go on to make the grandiose claim that they're the "ultimate action MMO," but honestly? Kritika's is one of the more fun, more engaging dynamic combat systems I've come across.
You're required to aim your strikes, your abilities, and most importantly, you're capable of jumping and dodging. You have no idea how much I hate when MMOs lack a jump function. I even had a discussion on jumping in MMOs once, where a guy legitimately argued "you don't go jumping around in real life," so jumping isn't necessary in an MMO.
Yeah, I have some weird conversations online occasionally. But I find jumping is integral in an action MMO, possibly as much as a dodge mechanic. Because while I suck at dodging, I sure as hell wanna jump out of a giant telegraphed AoE cone when I see one.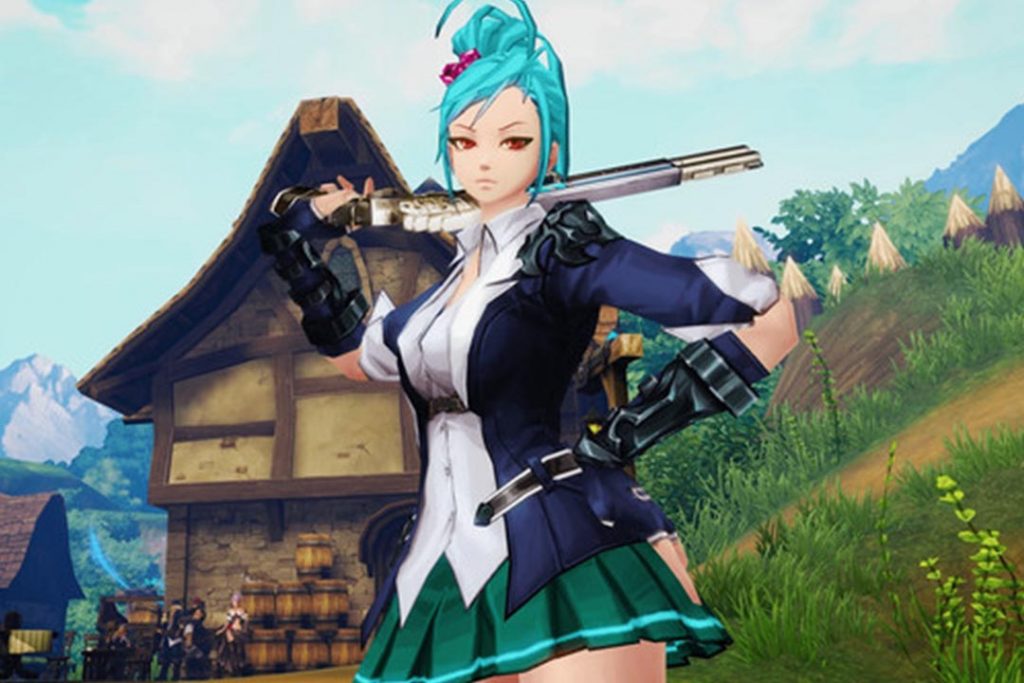 Kritika: Reboot is a hub-MMO. This means that the bulk of the game takes place in the quest hubs, or the zones connected to the corresponding hubs.
You can see hundreds of other players scattered around the hubs, you can communicate with them, group up with them, run content. There are tons of different instances you can run, each with their own look and feel.
I've always been a fan of hub-MMOs because I enjoy games that have good combat, and typically I wanna just burn some time in them. So games like this make it easy: I get to play a character – or class that I enjoy the combat style of. And I get to run instances and murder enemies at my own pace.
The reason I'm covering Kritika now is because they just rolled out a large update. On the one hand, they introduced a brand new character: Baeg-Un.
I felt like it would be a good idea to go ahead and create a brand new character and start him at level 1. That way I didn't find myself being overwhelmed with a plethora of abilities like I always am when I throw myself into a new MMO with max level characters.
Honestly, his fighting style was interesting. He made use of a fan and a type of martial arts, while proceeding to shoot elemental magic from his hands. Why he'd opt to use a fan is beyond me, especially when he's as jacked as he is.
The other part of the update introduces the brand new Jumping event. This event started on the 4th of August and lasts until the 25th.
As per the event page, you create a character, do the tutorial, then proceed to do the special quests until hitting level 75. There are plenty of rewards for participating, and even more for successfully obtaining level 75.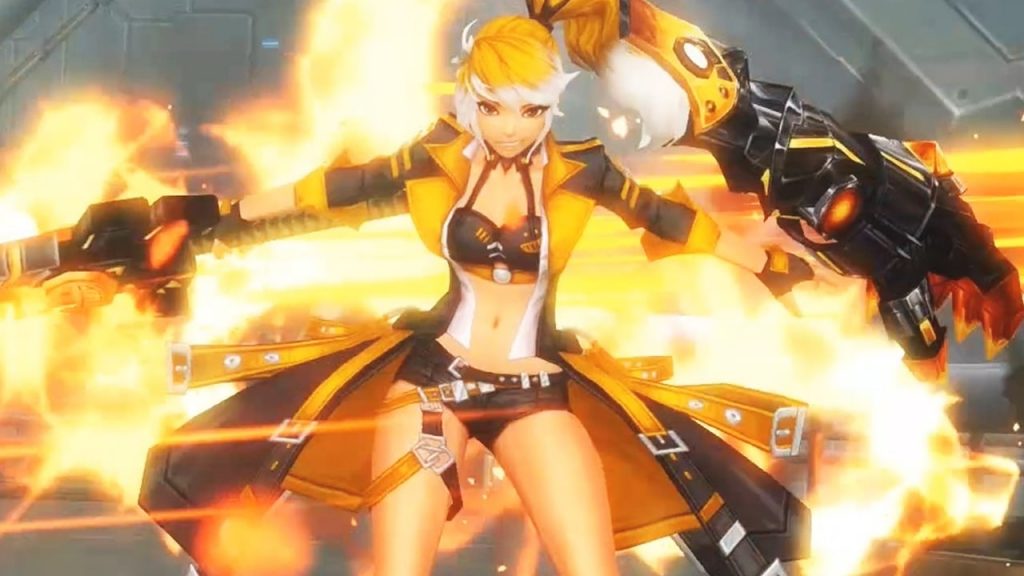 There's plenty to do in Kritika. You can level any of the characters, you can play solo content, group-content, run dungeons or raids. You can PvP if you want to assert your dominance over other players. Which you should totally be doing, mind you.
It's something Mrs Stix does to me at least every other day.
Honestly, when this first released as "Kritika" years ago I spent weeks playing through it because I found it to be a lot of fun. Ever since the developers re-released it under the "Reboot" moniker, the game has continued to be regularly updated with new content to consume.
Whether this is a good game right now is entirely subjective. There's no way of convincing you of either – but this is a 100% free to play MMO. Meaning it requires no actual investment other than time.
And as MMO players, time is one thing we all have a surplus of.
So if Kritika: Reboot looks like something you might enjoy, then I urge you to go ahead and download the game. You might enjoy it, and if you do, you'll know who deserves your undying graditude and unfaltering loyalty henceforth.
But don't worry, I won't hold it over you.
.. kidding, of course I will.