Gran Saga Closed Beta Pre-Registration Guide
NPIXEL have confirmed their upcoming Closed Beta for Gran Saga, an MMORPG slated to release in South Korea in 2021, and release globally towards the end of 2021-beginning of 2022. Before they launch globally, you might wanna jump on in and test whether or not you're even interested in the MMO. That's what this guide is for. To get you into the Gran Saga Closed Beta!
#1) The Gran Saga Website
First you're going to want to navigate on over to the official Gran Saga website. You can make your way over there by clicking the button below.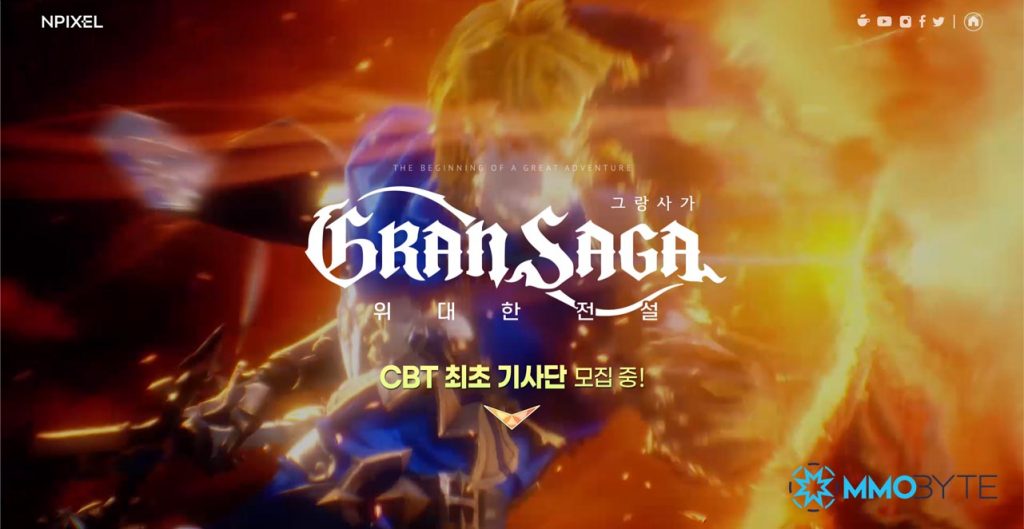 #2) Scroll Down to the Pre-Registration Info
You're then going to want to scroll down to the pre-registration info. I went ahead and translated the page, as originally it was in Korean, and since I can't read nor write it, I figured this would make it easiest for people. It states, specifically, that this is the recruitment period for the "CBT," and also goes on to show the giveaway they're holding. You'll see the login methods listed, both Google and Apple.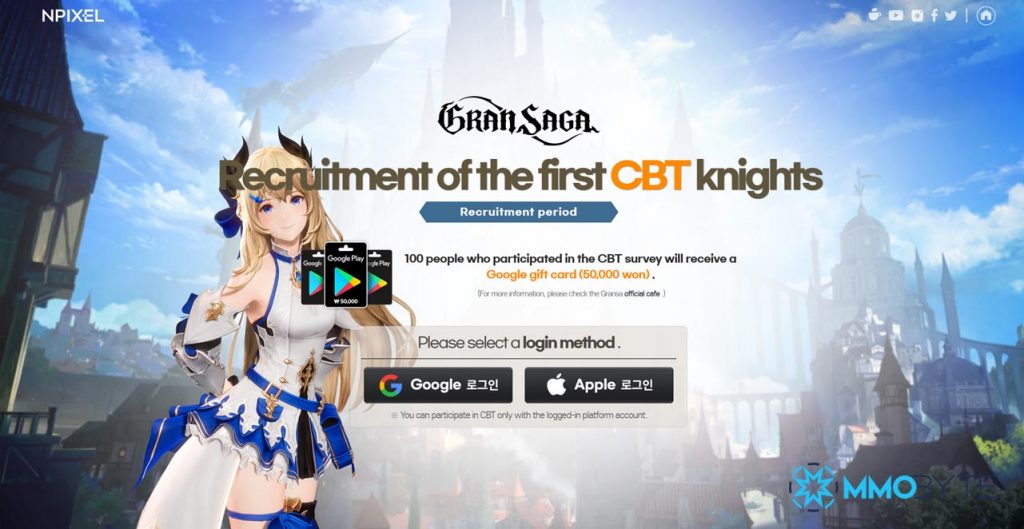 #3) Choose Your Login Method
Select whichever login method you prefer. I was on my PC so I went with my Google login info as opposed to logging in via my iPhone. After confirming your login method, you're going to want to fill out your phone number. Do note that as this is a South Korean MMO, and a South Korean pre-registration phase, only players with an active South Korean phone number are capable of applying. This isn't difficult if you know a friend in South Korea, or know of certain websites that will sell you activation like this for a few dollars. I'm not saying you should trust or use them, but they're out there.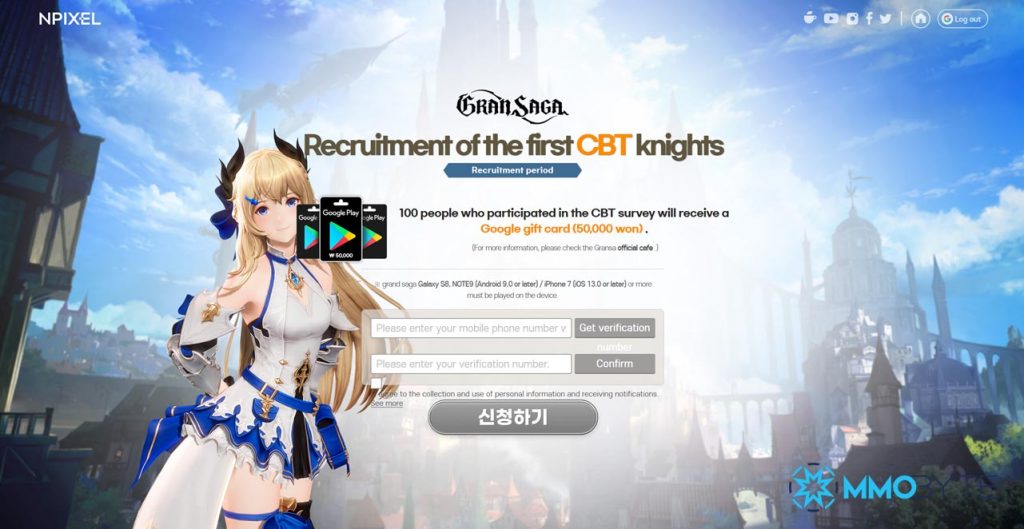 After getting the confirmation via text, you're all set and registered! If you're lucky enough to get accepted, then you'll receive an email via the email associated with the pre-registration.
If any additional information is revealed pertaining to the Closed Beta or the pre-registration, you'll find the updated info right here!